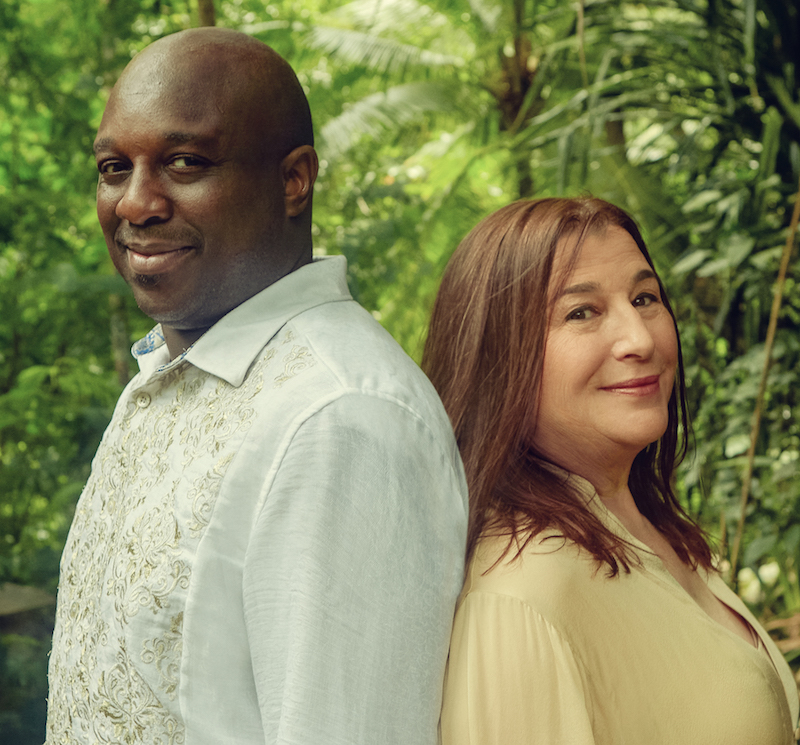 THE CHARNETT MOFFETT DUO FEAT. JANA HERZEN (free during dinner)
June 23, 2021

Doors: 5:30PM / Show: 6:00PM

June 24, 2021

Doors: 5:30PM / Show: 6:00PM

June 25, 2021

Doors: 5:30PM / Show: 6:00PM

June 30, 2021

Doors: 5:30PM / Show: 6:00PM

July 1, 2021

Doors: 5:30PM / Show: 6:00PM

July 2, 2021

Doors: 5:30PM / Show: 6:00PM
While dining in the restaurant, enjoy the music of:
THE CHARNETT MOFFETT DUO FEAT. JANA HERZEN
"Charnett Moffett is a bass wonder man." – Downbeat
Don't miss the legendary jazz bassist Charnett Moffett when he comes to Yoshi's Tatami stage for a duo residency with his long-time collaborator, guitarist/vocalist Jana Herzen, to celebrate his new trio/quartet release NEW LOVE out June 11 on the Motéma label. (The duo is also celebrating their recent marriage and return to the Bay Area.)
With New Love, his 17th album, Moffett further refines his virtuosic and innovative sound and expresses his deeply personal permutations of love and an embracing of change as part of life's progression: "Music is a universal language that speaks to all people. In life, human beings are in the constant process of change — whether an individual is conscious of this process or not," comments Moffett.
Approaching a range of sounds and traditions with vitality and signature authenticity, the prolific artist welcomes the dimension of space across the twelve effervescent tracks of NEW LOVE. A melodious conversationalist and reflexive listener, Moffett features the fretless electric bass in the lead, often in its upper register, alongside fearless collaborators Jana Herzen on guitar and vocals, Corey Garcia and rising-star Malick Koly on drums, and Irwin Hall on tenor and soprano saxophones and alto flute. The responsive creative interplay among the artists is an album virtue.
During the residency, the duo will perform tracks from NEW LOVE, as well as some music from their other collaborations.
'New Love' sits at the intersection of swing, spiritual and free jazz, a testament to how playing with everyone allows one to sound truly like no one else. It is music where the rhythm instruments take the melody and vocals hold the beat." – AFROPOP.ORG
"There's something special anytime that Jana Herzen and Charnett Moffett make music together... Together they're magic." — AMERICAN SONGWRITER
>> If you are not able to come to Yoshi's For Dinner there is also the option to stream each set online. Tickets for the online streaming shows are available here: https://www.eventbrite.com/e/charnett-moffett-duo-featjana-herzen-new-love-virtual-release-tour-tickets-157299317493
>> Note: On Sunday, July 25th at 7 pm, drummer Corey Garcia will join Moffett and Herzen to perform a full album release concert in trio format on Yoshi's Main Stage. Tickets to the July 25th show are available here.