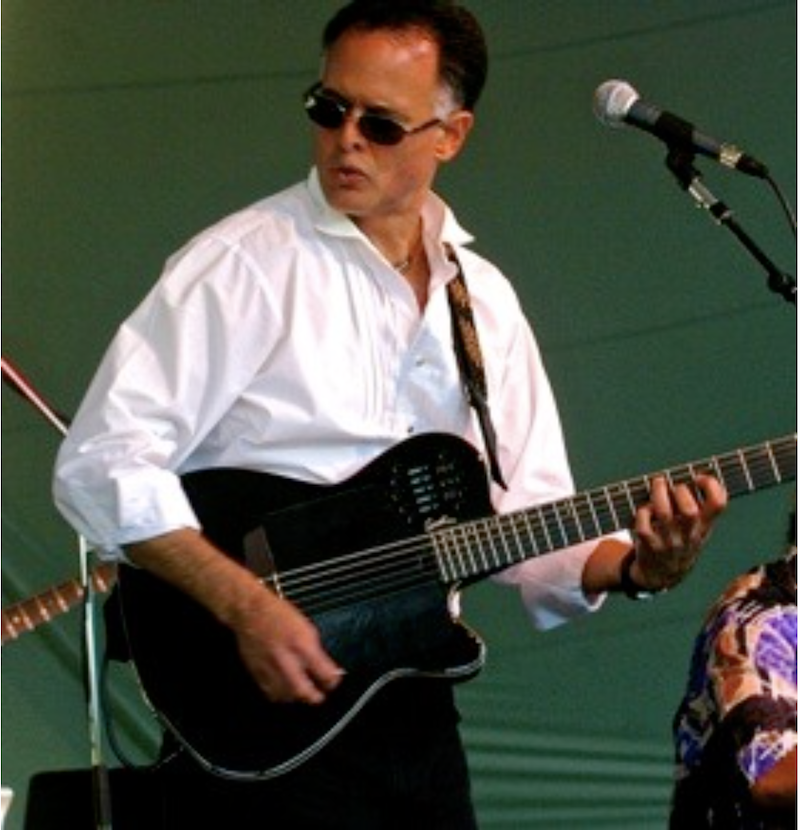 Tue July 13, 2021
ROLANDO MORALES (free during dinner)
Doors: 5:30PM Show: 6:00PM
"Morales turned his guitar into a relentless explorer of the rhythms and melodies of the Americas. When he and his band finished playing, fans rushed to buy his CDs, while others lined up and chanted for his autograph."
-- Jeff Rivers, Hartford Courant reviewing Rolando's appearance at the Greater Hartford Festival of Jazz in Connecticut.
Passionate. Sophisticated. Powerful. Latin jazz, flamenco-samba, Afro Cuban grooves and more. Acclaimed guitarist, vocalist and recording artist Rolando Morales leads his stellar bands which feature musicians who played with Stevie Wonder, Sting, Pete and Sheila Escovedo, Airto, Dizzy Gillespie, Tower of Power, Lauryn Hill, Carlos Santana and Rubén Blades.
"Fueled by the influence of flamenco modernists such as Paco de Lucia and Chick Corea, Morales is a rapid-fire instrumentalist who is at the peak of his technique and has something to say melodically."
--Jesse Chuy Varela, East Bay Express, Critic's Choice
Rolando, living in the San Francisco Bay Area, has performed throughout Spain, England, Italy, Ireland, Mexico and Hawaii. His diverse talents span the musical spectrum. On any given night you might hear him performing driving Cuban grooves to Latin rhythms with rock and funk elements; original sambas to passionately sung boleros; or fiery classical and flamenco-inspired inventions to swinging Latin-jazz.
His sound has broad cross-over appeal. He and his band were celebrated with standing ovations before thousands at KBLX and KKSF concerts, with his Quintet before 12,000 enthusiastic fans at the Stern Grove Festival, before 50,000 people at the Greater Hartford Festival of Jazz in Connecticut, and as a soloist for shows as small and intimate as a party of three, of whom one was special guest Demi Moore.
Rolando has carved an exclusive niche for himself and has been called upon to perform for such elite clients as Carlos Santana, Willie Brown, Arnold Schwarzenneger, Charles, Prince of Wales (twice!), President of Mexico Vicente Fox, movie producer Steve Tisch, Jose Carreras (member of the original Three Tenors), and some of the founding members of the classic rock band The Eagles.
His corporate client list, equally illustrious, includes Google, Verizon, Microsoft, First National Bank, George Lucas and Industrial Lights and Magic, Four Seasons Resorts International, Kaiser Permanente, and many, many more.