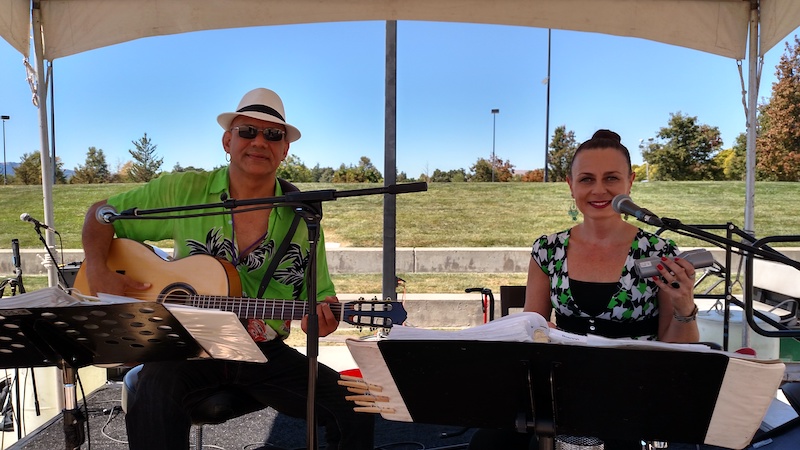 Wed August 11, 2021
DANILO PAIZ DUO (free during dinner)
Doors: 5:30PM Show: 6:00PM
While dining in the restaurant, enjoy the music of:
DANILO PAIZ DUO
When Danilo was a child growing up in Managua, Nicaragua, his grandfather would have rehearsals of his Big Band-era jazz group at their house. His grandfather, Francisco Perez, known in Nicaragua as "Pancho Perez," was the director and saxophonist of both his own groups, "The Black Cats" and "La Centroamericana"("the Central American"). These bands played the music of Benny Goodman, Glen Miller, Perez Prado, Artie Shaw and other music of the '50s.
This early exposure to jazz gave Danilo a strong foundation for his composing skills. The jazz influence is evident in his unique and original vocal style.
In his extensive musical career, Danilo has performed as a percussionist with extraordinary internationally known musicians such as Dizzy Gillespie, Cal Tjader, Ruben Blades, Poncho Sanchez, Celia Cruz, and Tito Puente. He demonstrates some of his best work on bongo and vocals on Ruben Blades' CD, "Ruben Blades and Son del Solar, Live!"
He has released three albums of his own original Salsa music and performs frequently with his own band, Orquesta Universal, in the San Francisco Bay Area and beyond.
With his guitar duo, Danilo demonstrates his guitar and vocal skills. He is accompanied on percussion and lead vocals by Olga Vinnik, a Russian-born singer who has adopted the music and culture of Latin America as her own. The repertoire includes everything from Salsa, Latin Jazz, Cumbia, Rumba Flamenca, and Cha Cha, to Blues, Swing, and Russian Pop music.