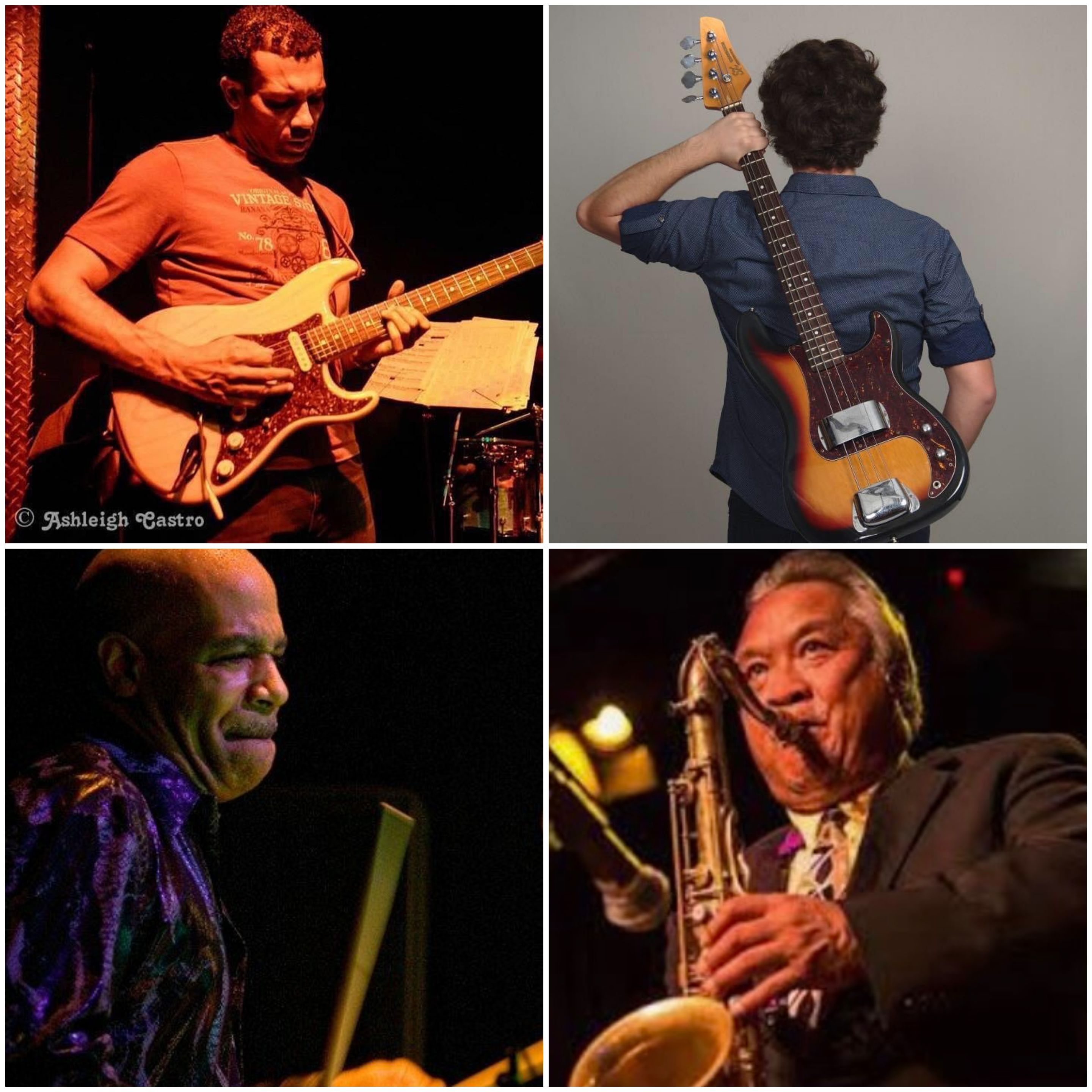 Sat June 19, 2021
AFROHOLIX JAZZ QUARTET (free during dinner)
Doors: 5:30PM Show: 6:00PM
While dining in the restaurant, enjoy the music of:
AFROHOLIX JAZZ QUARTET
Melecio Magdaluyo - Sax
Guillermo Landaker - Bass
Billy Johnson - Drums
Graal Swartz - Guitar
Afroholix blends Funk, Soul and Jazz improv from deep outer space to make the mix just right. Featuring some of the Bay's top talent, Afroholix combines many different genres of Black music to make something beautiful, funky and fresh. Every show is a unique event. We drop Soul, Funk, Hip Hop and Jazz with love and soulful improvisation to make each night a special one. Born and raised from Oakland's rich musical legacy, Afroholix began it's journey in early 2015 from a fusion of musical ideas, musicians and musical genres. Can't stop won't stop! Influenced by Miles, Jimi, Sade, classic Hip Hop and golden era Jazz, we do our thing and make it funky!