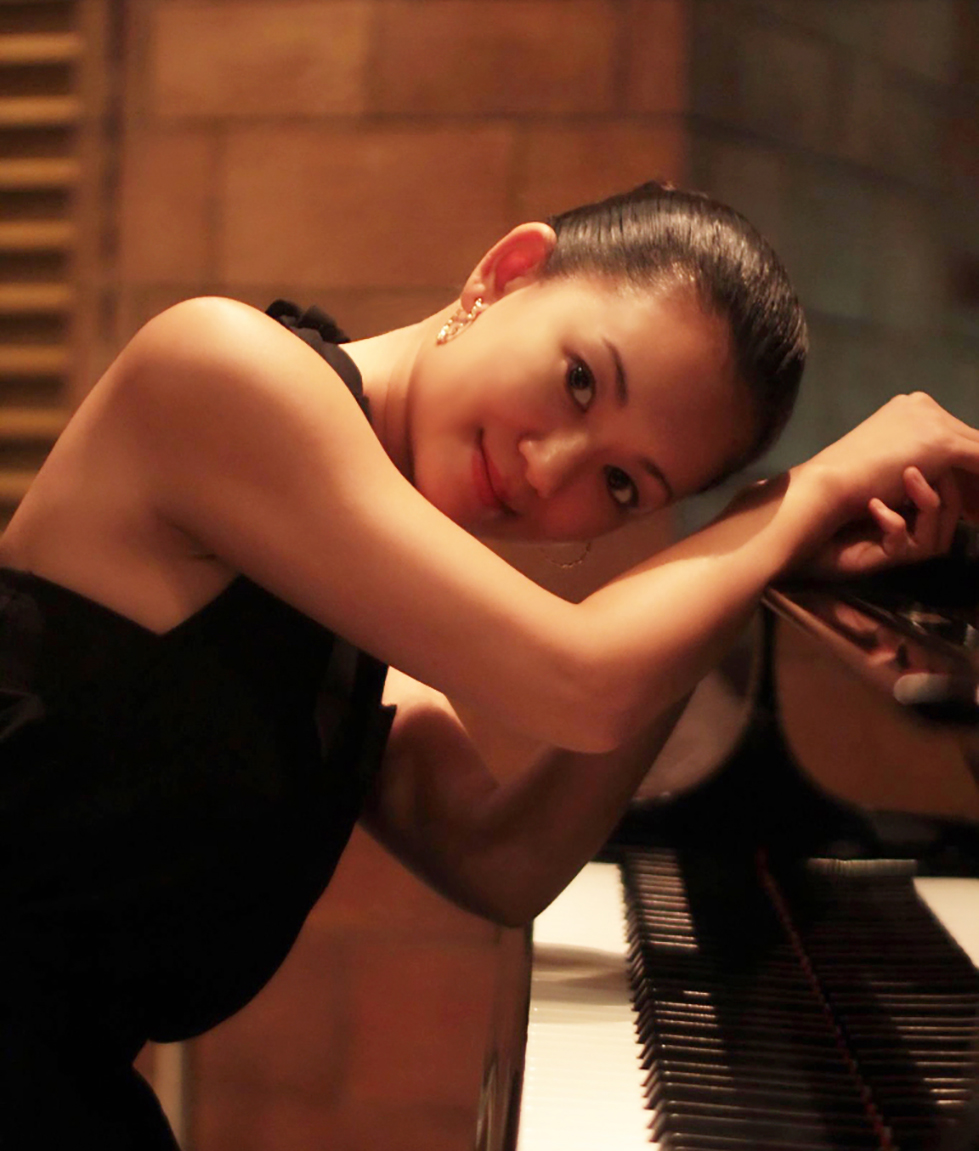 Sun August 22, 2021
YUKO MABUCHI
Doors: 6:30pm Show: 7:00pm
Yuko Mabuchi started playing classical piano at age 4, in her hometown of Fukui, Japan. As a teenager she was fascinated by American R&B, Hip-Hop and Blues. After hearing the music of some o f the Jazz greats, she fell in love with Jazz and after high school began her study jazz piano. She was soon performing locally as a soloist, and as a member of a local jazz trio.
In 2010, Yuko arrived in Los Angeles to further her studies and had the opportunity to perform at some of LAs top venues. Returning to Japan in 2013, she performed with her trio until returning to the US in 2016, continuing to develop her very unique performance style.
The Yuko Mabuchi Trio has performed at Segerstrom Center for the Arts, opening for Branford Marsalis, Blues Alley in Washington DC as a guest of the National Cherry Blossom Japanese Jazz series, the Richmond Jazz Festival (VA), Detroit Institute of the Arts, SFJazz, the San Jose Winter Fest' and the Walt Disney Hall (LA), as featured pianist with ICYOLA, to name a few.
Yuko has released five CDs: "Waves" (Vista Records, 2011) "My Life" (Vista Records, 2014) collections of original compositions. Her project, "The Yuko Mabuchi Trio" (Yarlung Records, 2017) was recorded LIVE at USCs Cammilleri Hall, and topped the audiophile charts. Her fourth project, "Tribute To Miles," (Yarlung Records, 2019) was awarded "Jazz Album of the Year" by Native DSD, has been released on CD and vinyl. As a result of this project Yuko also received a 2019 Commendation from the City of Los Angeles, recognizing her work as a Jazz advocate, including her work with the Watts-Willowbrook Conservatory where she volunteers as accompanist for the Watts-Willowbrook Youth Symphony and Watts-Willowbrook Strings.
"YUKO", is the 2020 release on Vista Records: A very personal two CD project, recorded LIVE at Vibrato Jazz Club in Los Angeles. The project features band mates Del Atkins on bass and Bobby Breton on drums, performing classic jazz, traditional pieces and originals.