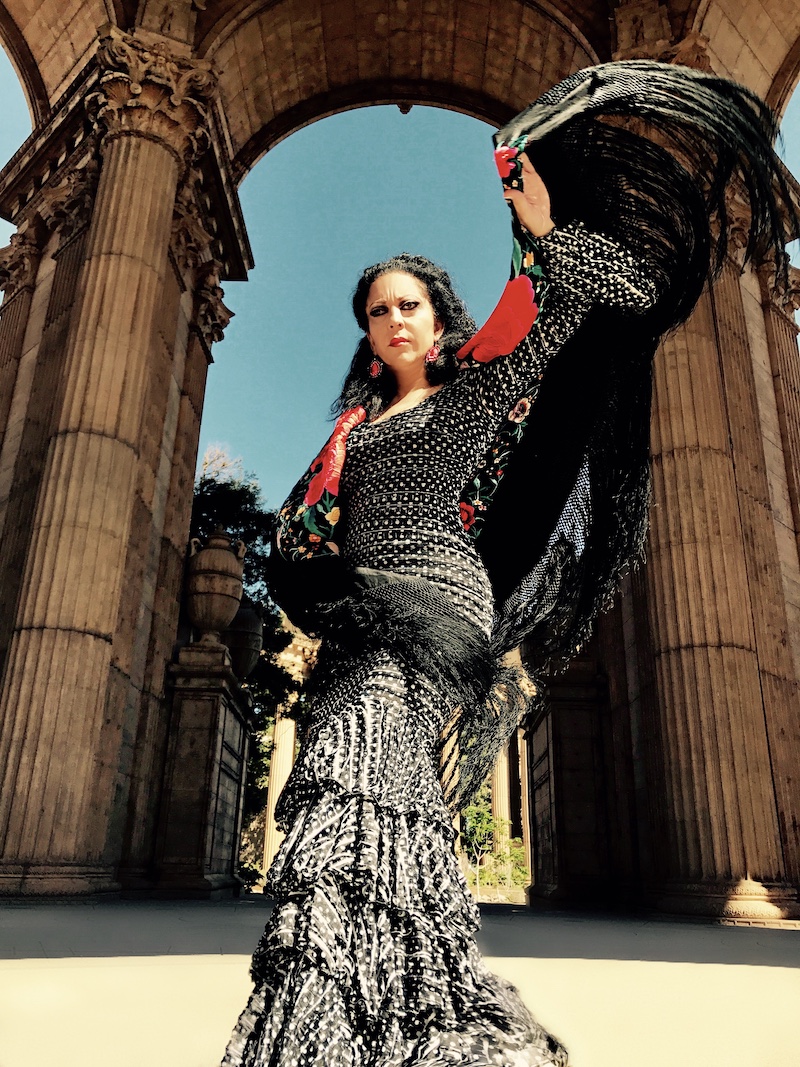 Tue October 19, 2021
YAELISA Y CAMINOS FLAMENCO
Doors: 7:30pm Show: 8:00pm
Caminos Flamencos Emmy Award-Winning Dance Company "Amor"
Artistic Director Yaelisa and guitarist/composer Jason McGuire "El Rubio," present an evening of traditional flamenco celebrating new beginnings with longtime members of Caminos Flamencos and some surprise guests. This award-winning troupe was the first flamenco dance group presented by Yoshi's in 2015 to a sold-out audience and has presented several thrilling shows since then.
Yaelisa Bio:
Yaelisa (Artistic Director/ Choreographer) is one of the most gifted Flamenco artists of her generation. Raised by a Spanish flamenco artist, she was surrounded from birth by the rhythms, gestures and vocal laments of the art in its purest form, where her unique improvisational abilities began to flourish. At the age of 4 she danced on the stage of the famous Casa Madrid, and her immersion in flamenco culture became a part of her life because of her mother, the renowned singer/dancer Isa Mura. She has performed with many of Spain's finest artists, including Alejandro Granados, Antonio "El Pipa," Manuel and Antonio Malena, Domingo Ortega, Enrique "El Extremeno," Yeye de Cádiz, Mateo Soleá, El Junco, Juan Ogalla, Geronimo, Felipe Maya and others. Since 1986, Yaelisa has spent extensive periods of time living and performing in Spain, presenting her choreography there and in the U.S. Her choreographies have been commissioned by several modern dance companies, including John Malashock & Company, Rose Polsky and Collage Dance Theatre, and she choreographed and performed in the San Jose Repertory Theater production of "Twelfth Night." In 1995, she was one of eleven international choreographers in Spain invited to present her choreography at the prestigious Certámen de Coreografía in Madrid, and the only American choreographer chosen among them. In 1996, she returned to the U.S. where she continues to develop and train dancers for her company. She has choreographed and appeared in several feature films and music videos. Internationally recognized as a master teacher, Yaelisa has developed a teaching style that emphasizes cultural understanding and knowledge of the cante. Her unique improvisational knowledge and history lend an authority to her workshops and classes, and many of her students and dancers have gone on to study and perform in Spain and the U.S.
She is the recipient of an Emmy Award for Choreography in 1993 for the PBS program, "Desde Cádiz a Sevilla," and an NEA Choreography Fellowship. In 2005, Yaelisa & Caminos Flamencos received an Isadora Duncan Dance Award for excellence in the category of "Best Company Performance," and in 2006 she was chosen as one of ABC-7's "Profiles in Excellence" Hispanic leadership awardees. In 2007, Yaelisa choreographed and consulted on a production of Garcia Lorca's 'Blood Wedding' for Shotgun Players Theater group. In recent years, Yaelisa and her Company have worked in film, music video, opera and television, and also as guest artists and choregrapher for the Pacific Symphony and the California Symphony orchestras.
Yaelisa was the co-founder and artistic director of the New World Flamenco Festival held at the Irvine Barclay Theater in Irvine, California, which ran from 2001-2008 at the Irvine Barclay Theater in Irvine. Recognized as an international model of success, both critically and artistically, the NWFF brought a diverse range of flamenco companies from Spain to California, as well as allowing Yaelisa's vision and curatorial skills to create original productions which explored concepts and themes that made it one of the most unique flamenco festivals in the world. After a three-year hiatus, the Festival returned in 2011 with Yaelisa at the helm, directing a 14 artist international ensemble in "Semana Flamenka", a new production which was critically acknowledged by the LA Times as "something Bach would have admired." Yaelisa has been a guest Choreographer for the SF Opera, where her piece was nominated for an Izzie Dance Award. She and Caminos Flamencos have been nominated for Izzie Dance Awards four times in past years, and she continues to be a driving force in American flamenco along with her husband, guitarist and composer Jason McGuire.