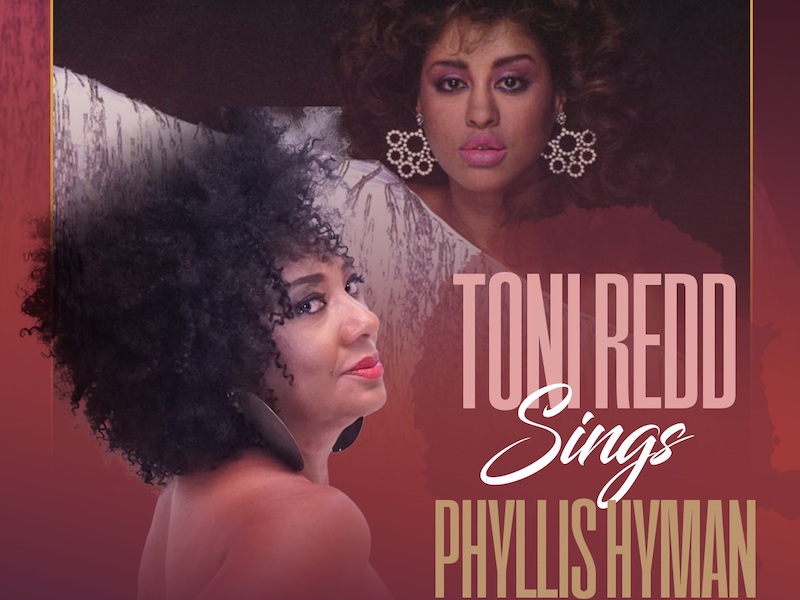 Sun September 3, 2023
Internationally Known Powerhouse & Award-Winning Jazz Vocalist
TONI REDD SINGS PHYLLIS HYMAN
Doors: 6:30PM Show: 7:00PM
Celebrate Labor Day Weekend with us and enjoy a special tribute to Ms. Phyllis Hyman featuring the award-winning jazz vocalist, Toni Redd. She will be accompanied by Bay Area's most talented music director, Lionel "LJ" Holoman Jr. performing all the classic hits and more. You will also hear her new original hit single, "Stronger Than Before", from her 2023 CD release "Her Reddness" now climbing the charts and is available on all digital platforms. A classic night of Jazz, R&B and Soul not to miss!
Presented by Mark T. Elliott & The A-List Musiq Circle-Your Bay Area's Who's Who Quality Entertainment Network.
TONI REDD started singing at the young age of 12. She was entered into a city-wide talent show in Atlanta Georgia at the age of 14. She went on to win The Best Female Vocalist Award and trophy against 12 other girls who were all older. This is when Toni's father, Thomas J. Walker (soon to be manager) realized Toni had a gift of music in her life. Toni went on to study, play guitar, and began writing her own compositions.
Songstress Toni Redd is an internationally known Award Winning Powerhouse Performer and Recording Artist. Toni is The Winner of 2 Black Women in Jazz Awards, for Best Jazz Artist in 2014 and Best Music Video for "Close to Me" from her 3rd solo project, "Catching The REDD Eye" Produced by Morris Pleasure, (former musical director for Earth Wind & Fire and former keyboardist for Michael Jackson). She is also the winner of the 2011 Los Angeles based Coffee Talk Jazz Radio Award for Best R&B Vocalist 2011, voted by over 10,000 listeners, and The Coors Light Award for Best Jazz Vocalist in The State of Texas for the Smooth jazz radio station The Oasis.
Though regarded as a smooth R&B singer, Redd is an intense vocalist whose style is infused with R&B, Traditional, and Contemporary Smooth Jazz with ClassicalSoul; these elements combined create her unique and distinct powerful ambiance. Her vocal capabilities are so rich that a reviewer with the Atlanta Journal-Constitution concluded that, "When Toni Redd performs; It is always a musical treat." Additional reviews state that, "Her vocals are sultry and emotional, from the heart are exactly where her vocals come from. A strong personality with interesting life experiences, she shares these through her lyrics on a real level" – Just Soul Magazine. (UK Based)