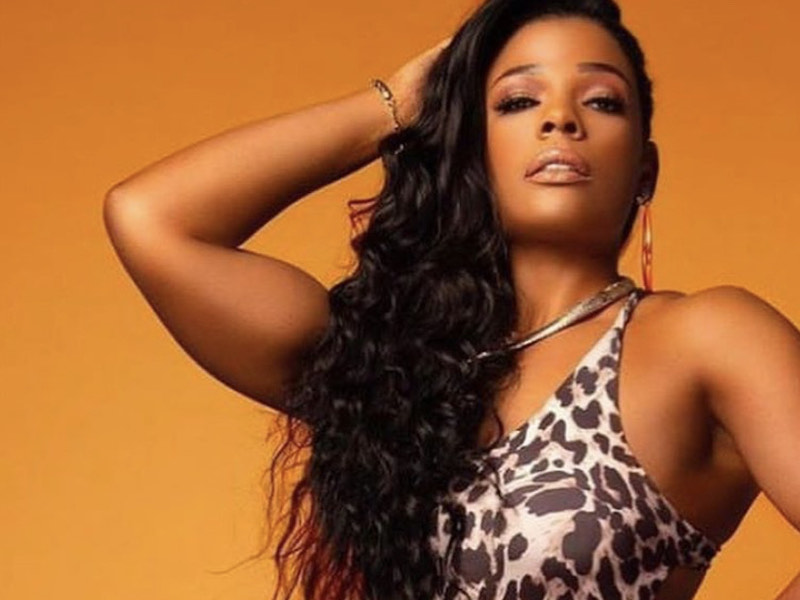 Sat July 29, 2023
GRAMMY©-nominated R&B/soul songstress
SYLEENA JOHNSON
Doors: 7:00PM Show: 7:30PM
Syleena Johnson, is a Grammy-nominated recording artist and a woman of many titles and talents. Singer, songwriter, author, and daytime talk show host are just a few platforms that enable her to share her gifts with the world. She is the daughter of legendary Soul/Blues singer Syl Johnson and grew up outside of Chicago. As an R&B/soul songstress, Syleena was destined to touch people and impact lives. Her sultry voice and piercing delivery, combined with her timeless beauty and classic style has made her a fan-favorite for nearly twenty years.
She released the independent album LOVE HANGOVER in 1996. The dissolution of a relationship with an abusive boyfriend provided raw material for her first album on a major label, Jive Records in 2001. CHAPTER 1: LOVE, PAIN & FORGIVENESS; which yielded the hit "I Am Your Woman," resulted in critical acclaim as an exceptional new voice on the R&B scene.
Undoubtedly one of the most talented singers of her generation, Syleena has collaborated with the likes of Kanye West and Common to Anthony Hamilton and many more. In recent years, she has expanded her presence from the stage to the screen appearing on TV One's "R&B Divas: Atlanta" and WE TV's "Marriage Boot Camp: Reality Stars''. She served as one of the hosts of the daytime talk show "Sister Circle" on TV One and Cleo TV from 2017-2020. Now, you can catch her every Monday night at 9 pm est on Fox Soul's newest talk show, Cocktails with the Queens featuring Vivica A. Fox, LisaRaye McCoy, Claudia Jordan and Syleena Johnson.
Eight albums have since followed, including her newest release. Inspired by the pain, struggle, strength, and resilience of women everywhere, Syleena returned to the studio with a Grammy award-winning production team, Toxic Productions. In January of 2020, Syleena dropped her highly anticipated album, WOMAN. This collaboration resulted in a battle-cry for women everywhere, signaling a spirit of empowerment and amplifying the desire for cultural change.
Syleena's passion doesn't end on the last note at the end of a song. A few years ago, she launched, SheLean Health & Fitness; an online network, to help motivate and educate women by arming them with the tools needed to achieve mental, physical, spiritual, and emotional health that they can use to inspire their families in hopes to reduce disease, mental illness, and obesity.
She added the title of author to her repertoire with the release of her self-help book, "The Weight Is Over," where she shares her compelling and painful journey toward self-love and discovery; while chronicling her battles with body image birthed in adolescence and carried throughout her music career.
In December of 2019, she took to a different stage; 50 pounds lighter, ripped and full of confidence. This time to turn a longtime goal of competing in a fitness competition into reality. Not only did she compete, she walked away with three awards in the women's figure category. Her eight-month journey to prepare for the NPC Texas Cup was captured in a social media docuseries called "From 1 Stage 2 the Next".
Syleena became a member of Zeta Phi Beta Sorority, Incorporated on the campus of Drake University in Des Moines, Iowa in the Spring of 1996. Shortly after she transferred to Illinois State University and joined their Zeta chapter, Lambda Epsilon where she later became the President. She has continued her leadership in Zeta, currently pairing it with her love for health and fitness to spearhead the Zeta's Have a Heart "Fit to Finer" fitness challenge.
---
You may also enjoy these amazing upcoming shows!
Mon Jul 31: I am Rebel "Live" Single Release
Fri-Sat Sep 22-23: Dwele