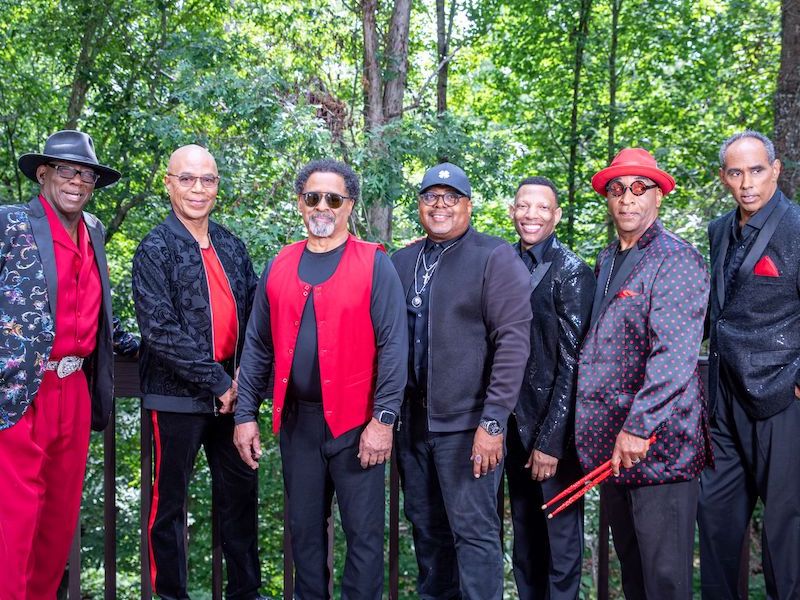 R&B Funk group from the 70s & 80s
SWITCH
July 22, 2023

Doors: 7:00 PM / Show: 7:30 PM

July 22, 2023

Doors: 9:15 PM / Show: 9:30 PM
From Michigan and Ohio, SWITCH originally consisted of Founder, Gregory Williams (trumpet/keyboards/leads vocals), Bobby DeBarge (lead vocals/keyboards/drums), Phillip Ingram (lead vocals/percussion/keyboards), Tommy DeBarge (bass/vocals/keyboards), Eddie Fluellen (trombone/keyboards/vocals) and Jody Sims (drums/vocals). After the break-up of the RCA Records group "White Heat" which was named and managed by the late music legend Barry White, determined to chase his dreams and stay in the record business Gregory, envisioned and soon after formed SWITCH in December 1976.
Upon obtaining a small budget, Gregory relocated each handpicked member of his new band from their individual hometowns to Mansfield Ohio. After rehearsing, recording and completing an eight-song demo, Gregory, along with Jody flew to Los Angeles where they (within two weeks of their arrival) met Jermaine Jackson. Jackson immediately took the act to Motown Records where they were signed by Berry Gordy, Jr. and managed by his daughter and son-in-law Hazel and Jermaine Jackson.
While at Motown, from 1977 to 1983, SWITCH recorded five albums of which two when Platinum and three went Gold, culminating more than Eight Million record sales. They scored big with four top ten singles: "There'll Never Be", "I Call Your Name", "Best Beat In Town", and "Love Over and Over Again".
After personnel changes, in 1983 the group SWITCH-ed from Motown to Total Experience/RCA Records, where they recorded (with new members) one album, "Am I Still Your Boyfriend" release in 1985; out of which came the UK Top 10 single "Keeping Secrets". In 1986, the group disbanded until July 2003, when Switch reunited to do some well received reunion performances. The revived Switch features three original and two new members. Sharing the stage are lead singers Philip Ingram (lead vocals/keyboards), Akili Nickson (lead vocals/percussions) are group founder/leader Gregory Williams (keyboards/vocals), Eddie Fluellen (keyboards/trombone/vocals). So, come one down and enjoy the exciting trip down memory lane with Switch!