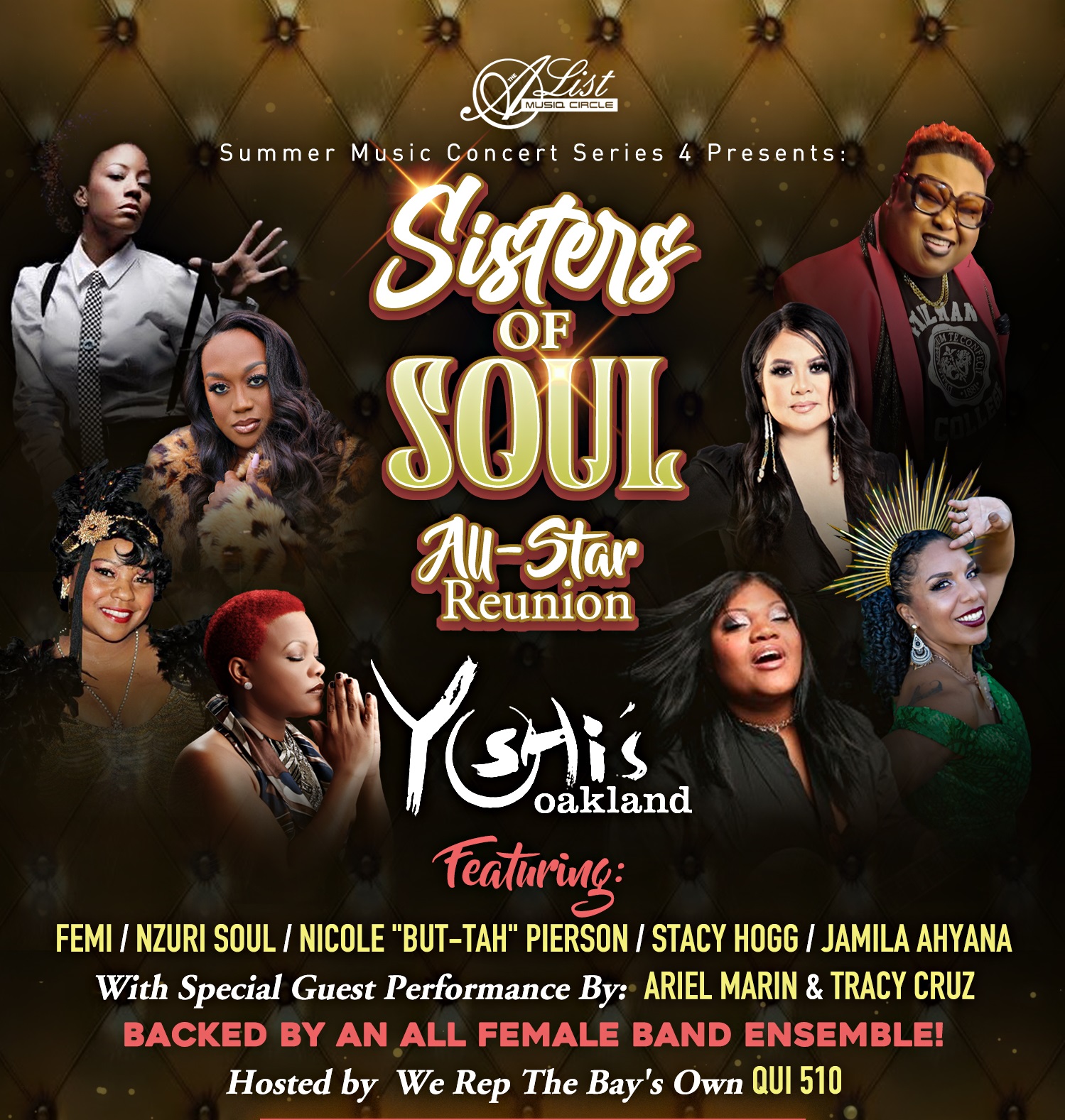 Thu August 26, 2021
SISTERS OF SOUL 10 ALL-STAR REUNION
Doors: 7:30pm Show: 8:00pm
AUG 26, 2021 SISTERS OF SOUL 10
ALL-STAR REUNION & AWARDS DOORS: 7:30PM SHOW: 8:00PM
Yoshi's Oakland & The A-List Musiq Circle is proud to present the return of SISTERS OF SOUL Series 10, with an All-Star Reunion showcase of Bay Area's most prominent independent female recording artist. Over the years, Sisters of Soul has provided a platform for remarkable talent & incredible performers displaying their own unique style of Neo-Soul, R&B, Jazz, Funk, Rock & Gospel music. They represent the rich culture & diversity of Bay Area female artist. Here we re-introduce an All-Star cast of Soul Sisters with an encore performance & come-unity celebration with S.O.S.10 backed by an "all-female" band ensemble.
S.O.S.10 features: Nzuri Soul, Nicole "But-tah" Pierson, Femi Andrades, Jamila Ayhana, Stacy Hogg, Hosted by "We Rep The Bay's" own QUI510 with special guest performances by Ariel Marin, Tracy Cruz and, and other surprise guest & presenters.
Produced by Mark Elliott & The A-List Musiq Circle. Your Bay Area's Who's Who Entertainment Network.