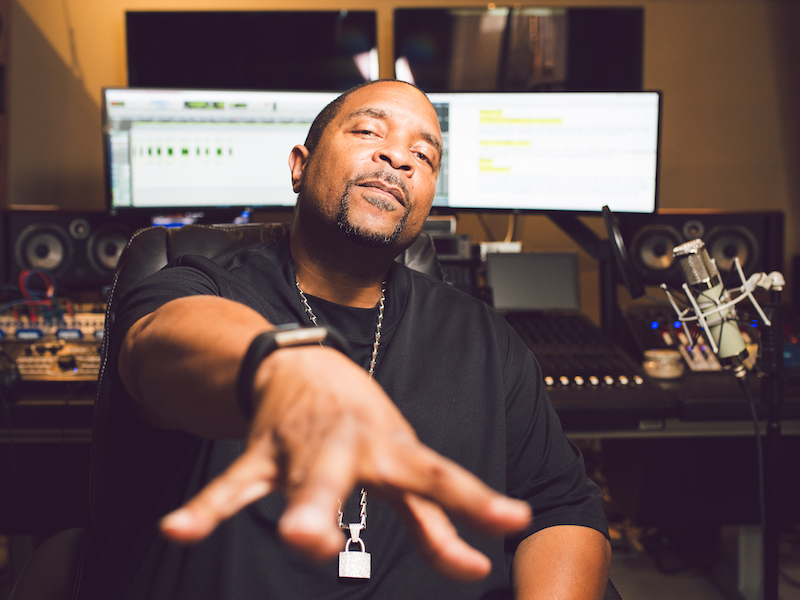 GRAMMY©-winning hip hop artist known for "Baby Got Back"
SIR MIX-A-LOT
August 8, 2023

Doors: 7:30PM / Show: 8:00PM

August 9, 2023

Doors: 7:30PM / Show: 8:00PM
med at the mainstream was actually a song written about his disdain for how Hollywood viewed & casted women of color in the 80s and early 90s. "Although there were exceptions (Phylicia Rashad, Diane Carrol, etc.) many women of color were cast as struggling prostitutes who doubled as police informants or streetwise single mothers struggling to make it in the ghetto and of course….maids." -Sir Mix-A-Lot BGB was written in a way to poke at what were then the beauty police (Cosmo, Hollywood, TV, etc.) in way that would go almost unnoticed by those not hearing lines outside of "I like big butts". By the time the powers that be figured it out, it was already #1 on the charts. But even before he struck crossover gold, Sir Mix-A-Lot was one of rap's great D.I.Y. success stories. Coming from a city — Seattle — which at that time had a strictly local Hip Hop scene, Mix-A-Lot co-founded his own record label, promoted his music himself, produced and mixed all his own tracks, built his own studio by himself and essentially pulled himself up by the proverbial American bootstraps. Even before Baby Got Back, Mix-A-Lot was a platinum-selling album artist with a strong following in the hip-hop community, known for bouncy, danceable, bass-heavy tracks indebted to old-school electro. Even though Mix had sold over 2million units on an independent label, it took signing with Rick Rubin's Def American label — to carry him into the mainstream.
With three straight platinum albums and a multi-platinum single, some still think he is a one hit wonder. Lyrically, his best material came after Baby Got Back. Songs like Poppi Grande, Daddy's Home, Mob Style and the Nas West Coast remix of Where Are They Now to name a few. Posse on Broadway," which referred to a street in Seattle pushed the album SWASS to platinum with minimal video or radio play. Contrary to popular belief, most of Mix's sales were not in Seattle.
Also in 1989, Mix-A-Lot released his follow up album Seminar, which produced three charting singles in "Beepers," "My Hooptie," and "I Got Game". All performed well on the rap singles chart, and helped Seminar become Mix-A-Lot's second straight platinum album. Def American head Rick Rubin stepped in to offer him a major-label contract and Mix's third album Mack Daddy gave us "Baby Got Back," which became a pop phenomenon virtually from the moment MTV aired its provocative video (it was eventually consigned to evening- hours only).
When it comes to live performance Mix-A-Lot often publicly comments on his hatred for lip- syncing and refuses to lip-sync or rap over his own verses, but what he is least known for is one of his greatest strengths…. His business acumen. Owning publishing is something he preaches to artist often but, understanding the licensing process and how brands work is crucial when placing tracks. "Income diversification is a must in the entertainment industry… it's the very thing that can make it easy to say no to degrading, stereotypical projects"
Quick Facts:
*Won Grammy Award and American Music Award for Best Rap Solo Performance
*Best known for his worldwide hit "Baby Got Back"
-75+ million YouTube views
-10+ million copies sold to date
-#1 on Billboard Hot 100 Chart for 5 straight weeks
-Won Grammy Award and American Music Award for Best Rap Solo Performance

*Three Platinum Albums- Swass / Seminar / Mack Daddy

*Nicki Minaj's latest single "Anaconda" samples "Baby Got Back"
-375+ million YouTube views (broke 24-hour record w/ 19.6 million views in one day)
-#2 Billboard Hot 100 Chart / #1 Billboard Hot Rap Songs Chart
*Pussycat Dolls track "Dontcha" and interpolation of "Swass" 2mil downloads
---
You may also enjoy these amazing upcoming shows!
Sat Aug 19: The Pharcyde
Fri Sep 1: Scarface