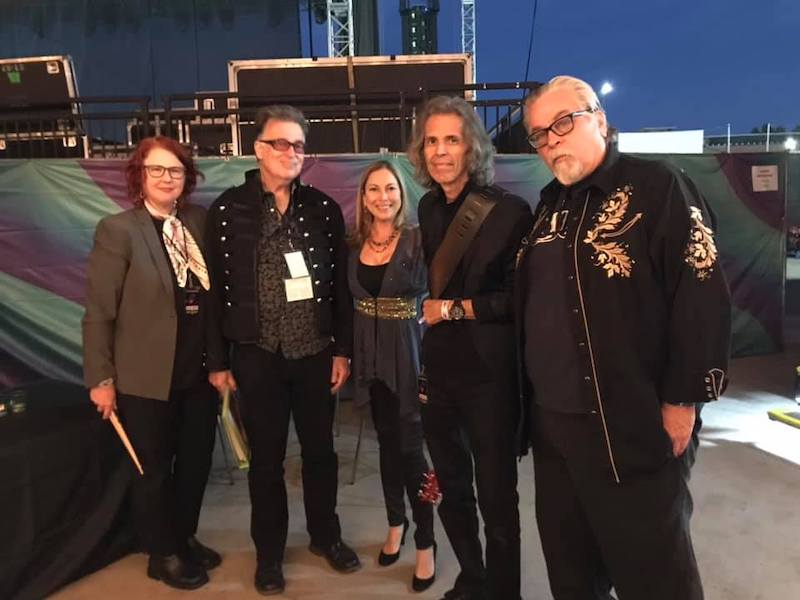 Sun April 23, 2023
Ever-changing material with a unique & wide-ranging voice
SHANA MORRISON & CALEDONIA
Doors: 6:30PM Show: 7:00PM
Shana Morrison's musical style has been called pop with a side of blues and a side of rock, but she has never shied away from including other ingredients, like country, R&B, and jazz into the mix. Her material is ever-changing, but what always remains the same is Shana's unique and wide-ranging voice.
Her dynamic and charismatic talent has earned the attention of national newspapers and magazines as well as airplay on major radio stations.
The daughter of legendary Northern Irish musician Van Morrison, Shana began performing with her group Caledonia in the San Francisco Bay area in 1996, releasing their debut CD on her own label, Belfast Violet Records. Since 2002, Shana has toured internationally, including numerous concert dates with her father. She has shared billing with the likes of Bonnie Raitt, John Lee Hooker, and Dr. John, and has played for a variety of festival audiences, including the San Francisco Blues Festival and the Cork Jazz Festival.
"Shana has a wide range voice that is both powerful and pure. Her material is eclectic and impressive, with country-rock roots on which her marvelous, sometimes magical lyrics comfortably ride… a delightfully entertaining mix." —San Francisco Examiner
"Lyrical and vocal strength abound on 7 Wishes. If any project is poised to bring Morrison to a widespread audience, this is it." —Billboard Magazine
"With a smooth, elastic voice and a style that lands between jazz chanteuse and rock chick, Morrison has won an enthusiastic following." —Rolling Stone
"A catchy, varied, and crisply performed CD, showing a command of the blues, country, and soul." —Los Angeles Times