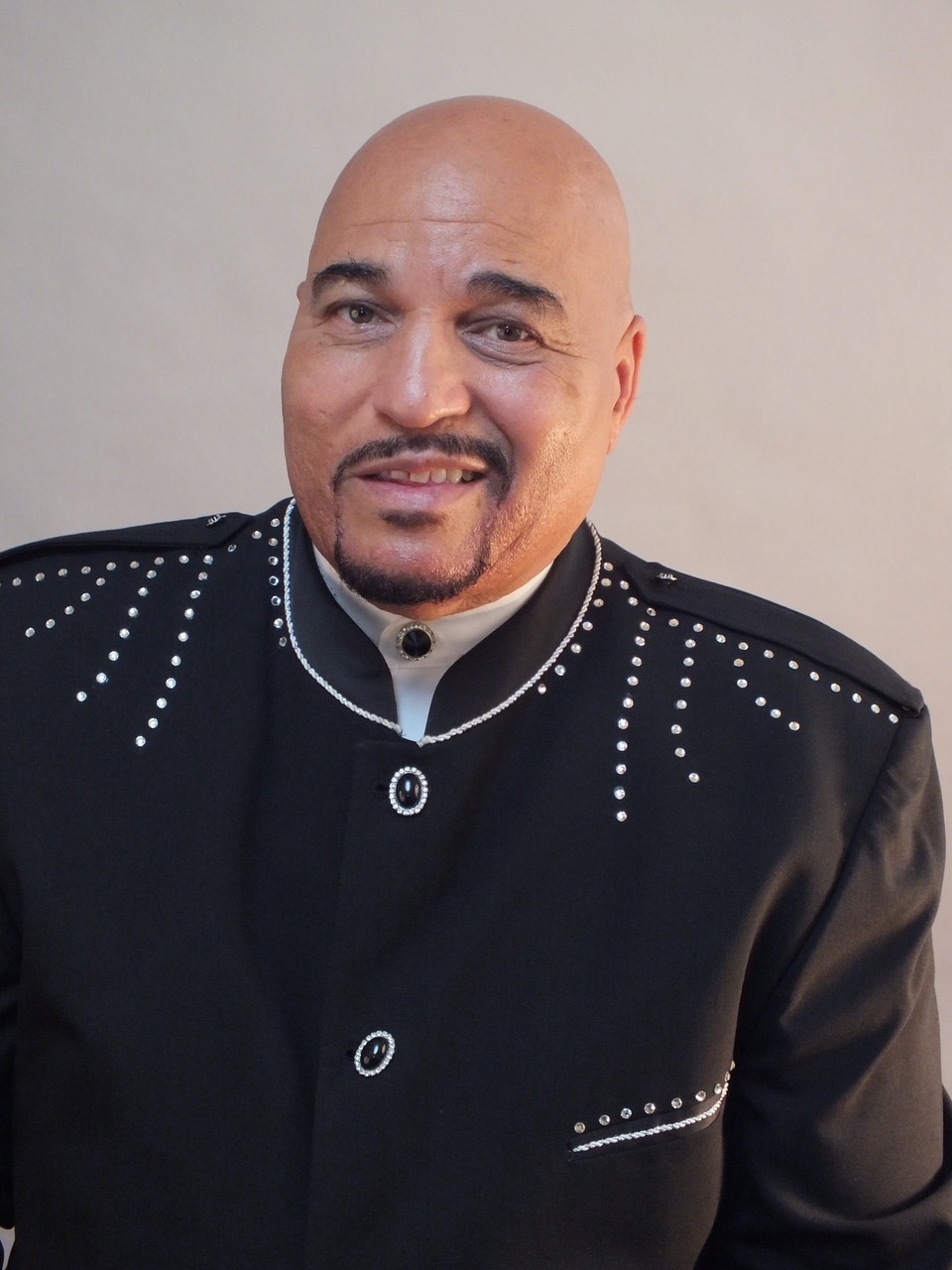 RAY MCCOY & RAY MCCOY TRIBUTE BAND
April 8, 2022

Doors: 7:30 PM / Show: 8:00 PM

April 8, 2022

Doors: 9:45 PM / Show: 10:00 PM
My name is Ray McCoy, and I have been singing professionally for approximately fifteen years. I sang most of my life intentionally in places where no one could hear me. When the calling and the purpose became greater than my desire to have solitude, I had no other choice than to reveal my overwhelming passion for singing. This has been best expressed and displayed through my "A Luther Vandross Tribute", where I sing many of his well-known ballads such as So Amazing, Here and Now, A House Is Not a Home and Superstar. My current group is a seven-piece band and two background singers who collectively have played with nationally renowned artists, Howard Hewitt and The Whispers.
My motivation for performing is giving to charitable organizations. The Net proceeds of my shows are earmarked for Cancer Research, Homelessness, Diabetes Research, Feed the Children, and Sickle Cell Anemia. These are some of my personal causes of endearment, among others.
Most notably, in 2010 my Tribute Band was celebrated as the "Event of the Year" by radio station KBLX, for our performance at the Dunsmuir Mansion House in Oakland, California. Also, we were the lead act at the "Sundays in the Redwoods" performance at Woodminster Amphitheater in Oakland, California hosted by Pete Escovedo, Goapele, The Oakland East Bay Symphony, Angie Stone, George Duke, The Whispers, George Clinton and others.
My more recent performances locally include "A Luther Vandross Tribute" at:
• Yoshi's Jazz Restaurant, Oakland, CA
• Sundays In the Redwoods, Oakland, CA
• Dunsmuir House Mansion, Oakland, CA
• The Craneway, Richmond, CA
• Juneteenth Music Festival, San Francisco, CA
• Juneteenth Festival, Richmond, CA
• Fairfield Civic Center Theater, Fairfield, CA
• Contra Costa College Theater, San Pablo, CA
• Kimball's East, Oakland, CA
• Kimball's Carnival, Oakland, CA
• The Downtown Theatre, Fairfield, CA
with "Legends of Motown" performances at:
• The Cannery Casino, Las Vegas, NV
• The Nugget, Reno, NV
• The River Walk, Bakersfield, CA
• Thunder Valley Casino, Lincoln, CA
I just released my first single, No Man (Can Love You Any-More), which I wrote and performed. The recording can be purchased and downloaded from Apple Music, CD Baby, Google Play, Spotify and Amazon.