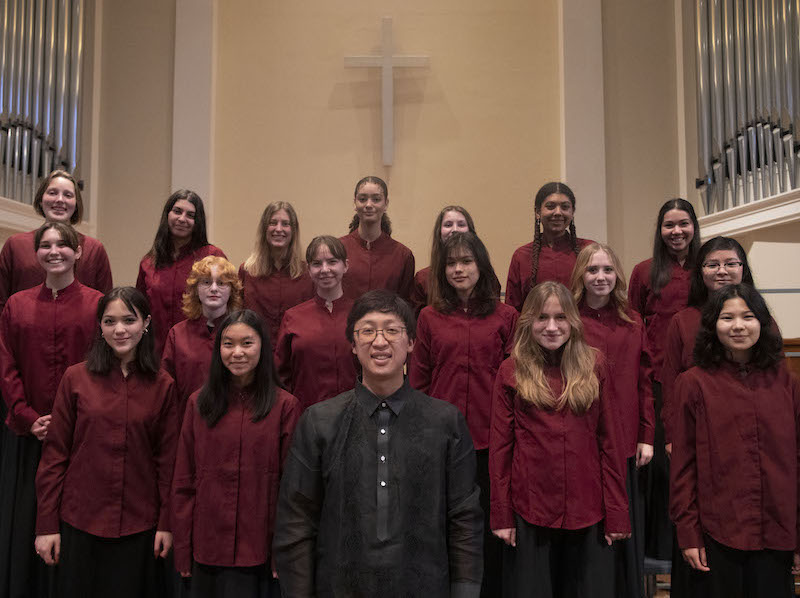 Mon May 8, 2023
PIEDMONT EAST BAY CHILDREN'S CHOIR
Doors: 7:30PM Show: 8:00PM
The award-winning Piedmont East Bay Children's Choir (PEBCC) has championed youth voices and diverse musicians as a thriving part of the San Francisco East Bay music scene since 1982. Under the direction of current Artistic Director Eric Tuan, the choir continues to be a leading force in international choral activities, newly commissioned music and community youth arts education.
With a mission to "advance the choral arts through education, performance and collaboration at the highest artistic level, fostering individual development and international relationships", Piedmont East Bay Children's Choir currently runs fifteen choirs and school outreach ensembles in developmentally and musically sequenced, comprehensive PK-12 programming.
Programming through a youth development framework dedicated to supporting leadership, performance confidence, and socio-emotional development, singers at all levels develop a love of music, gain musical knowledge and skills at very high levels, foster cross-cultural understanding, and develop engaged community.
Serving 300 singers coming from 90 schools and 23 communities, the choirs have performed with leading international artists including Krysztov Penderecki, Michael Morgan, Esa Pekka Salonen, Joyce DiDonato, and Michael Tilson Thomas, and have appeared with John Denver and the Barenaked Ladies.
Locally, the choirs collaborate with leading arts organizations including the Oakland Symphony, Oakland Ballet, Berkeley Symphony, San Francisco Symphony, San Francisco Opera, San Francisco Choral Society, Volti, San Francisco Chamber Orchestra, and Festival Opera.
Internationally, the Choirs have won many gold medals, grand prizes, and special prizes in competition. Our ensembles have toured to 26 countries and 19 international festivals. PEBCC sponsors the Golden Gate International Choral Festival (returning to the Bay Area July 9-15, 2023), which has brought young musicians from 17 US states, 28 countries, and 6 continents to share their music, dance, costumes, traditions and customs across the Bay Area's diverse communities.