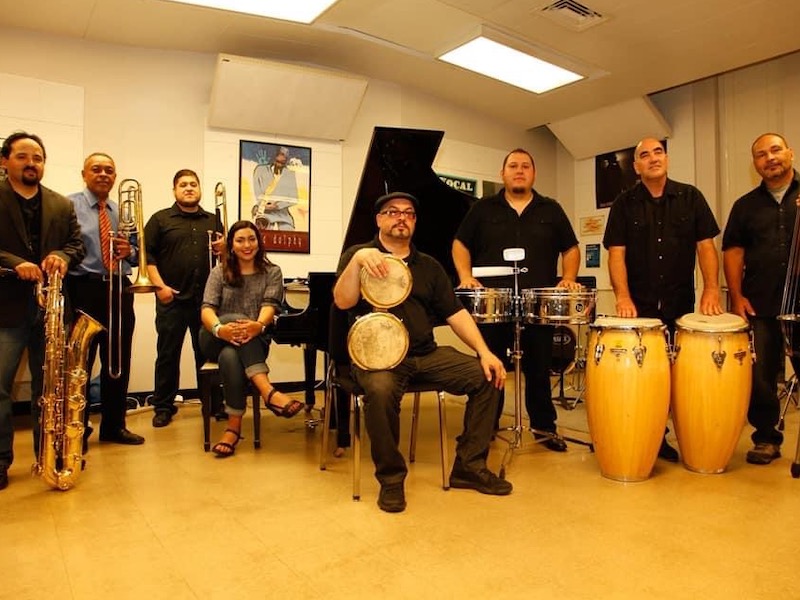 Sat July 8, 2023
Swinging rhythm and blazing horns to make you move
ORQUESTA TAINO
Doors: 7:00PM Show: 7:30PM
STAY FOR THE LATIN RHYTHM BOYS FOR ONLY $5 MORE!
TWO SHOW TICKET PACKAGE AVAILABLE - CLICK HERE
Orquesta Taino (Tah-ee-no) began as a project to deliver salsa and latin jazz in August of 2010. The concept is very simple, an eight piece band with the sound and elegant sophistication of a big orchestra. Inspired by bands and individuals such as Ray Barretto, Tito Rodriguez, Tito Puente, Machito, Willie Rosario, Bobby Valentin, Manny Oquendo y Libre, Eddie Palmieri and many others, Orquesta Taino has developed into one of the most solid, hard- hitting Salsa bands in the area. The band is led by Percussionist and Lead Vocalist, Aaron Routtenberg. Aaron has toured and performed with some of the biggest names in Salsa including Jerry Rivera, Tito Nieves, Tito Rojas, Tony Vega, La India and more. The percussion section features two of the most respected percussionists on the West Coast in Sean Zuniga and Jonathan Colon. On bass, Orquesta Taino is proud to present Kevin Silveira on bass while the extremely talented Erick Peralta occupies the piano chair. The sizzling horn section is proud to have Abel Figueroa and Mike Rinta on trombone, while Marco Muñoz dazzles audiences with his baritone sax. With this strong vocal section, swinging rhythm section, and blazing horn section that will make you move, we invite you to experience a musical masterpiece that you won't soon forget. Prepare yourselves for Orquesta Taino!