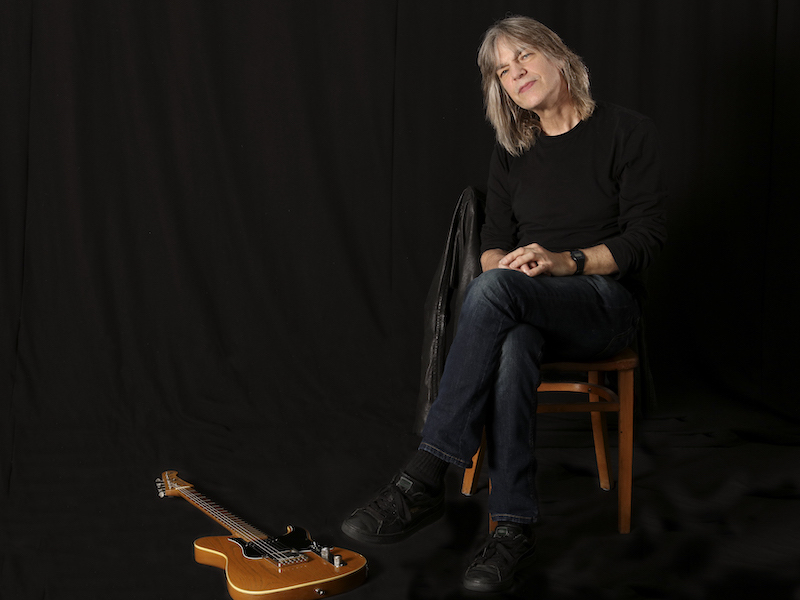 6X GRAMMY©-nominated jazz guitar icon
MIKE STERN W/ DENNIS CHAMBERS, JIMMY HASLIP, BOB FRANCESCHINI & LENI STERN
December 11, 2023

Doors: 7:30 PM / Show: 8:00 PM

December 12, 2023

Doors: 7:30 PM / Show: 8:00 PM

December 12, 2023

Doors: 9:45 PM / Show: 10:00 PM
Mike Stern
One of the great jazz guitarists of his generation, Mike Stern has the unique ability to play with the finesse and lyricism of Jim Hall, the driving swing of Wes Montgomery and the turbulent, overdriven attack of Jimi Hendrix. Stern revered all three of those guitar immortals, along with such potent blues guitarists as Albert and B.B. King. Aspects of those seminal influences can be heard in his playing on the 18 recordings he has released as a leader or in his acclaimed sideman work for Miles Davis, Billy Cobham, the Brecker Brothers, Jaco Pastorius, Steps Ahead, David Sanborn, Blood, Sweat & Tears, Joe Henderson and the all-star Four Generations of Miles band. Stern made his mark with Miles Davis in the early '80s before launching his solo career in 1985. Since then he has released 18 recordings as a leader, six of which were nominated for GRAMMY® Awards. Stern's latest Concord Jazz release, Eleven, is an encounter with Grammy-winning keyboardist-composer-producer Jeff Lorber. Co-produced by bassist Jimmy Haslip, who had previously worked with the guitarist on the Yellowjacket's 2008 album, Lifecycle, this lively collaboration finds Stern at the peak of his powers, following on the heels of 2017's acclaimed Trip.
Dennis Chambers
Dennis Chambers is an American drummer who has recorded and performed with John Scofield, George Duke, Brecker Brothers, Steely Dan, Santana, Parliament/Funkadelic, John McLaughlin, Niacin, Mike Stern, CAB, Greg Howe, and many others. Despite a lack of formal training, Chambers has become well known among drummers for his technique and speed.[citation needed]Chambers is particularly regarded for his ability to play "in the pocket" but can also stretch very far out of the pocket which is also a hallmark of his technique.[citation needed] Chambers exhibits a powerful style that is technically proficient, yet highly musical and groove-oriented. He can play in a wide variety of musical genres, but is perhaps most notable for his jazz-fusion, funk, and Latin music playing. He is mostly known for his fast hands and triplets on the bass drum. He has helped many young drummers, the most prominent being Tony Royster, Jr.
Jimmy Haslip
Jimmy Haslip was born December 31st, 1951 in the Bronx, New York. He grew up in Huntington, Long Island. In 1978 he met guitarist Robben Ford and keyboardist Russell Ferrante and formed a group to record Robben's first solo recording on Electra-Asylum. This critically acclaimed album, called " The Inside Story" became a landmark recording. That album led to the formation of The Yellowjackets and in 1980 they recorded a debut album for Warner Bros. Records. Jimmy is actively composing, arranging, producing and performing with Yellowjackets, who will be touring and promoting their newest recording in 2011, their 21st CD entitled "TIMELINE" on the MACK AVENUE recording Label. Yellowjackets, the two time Grammy winners, have been nominated for seventeen Grammy's. Jimmy was also nominated for an Edison award in 2000. and this year, another Grammy nomination, his 18th for the Jeff Lorber Fusion "NOW IS THE TIME" recording, which he co-produced
Leni Stern
Regarded as the "First Lady" of jazz guitar, German-born composer Leni Stern has become a respected force on the global music scene, earning the Orville H. Gibson Award for Best Female Jazz Guitarist for five consecutive years from 1996 through 2000. With songs ranging from the delicately melodic to bebop and funk, Stern has won accolades for both her compositions and her guitar skills from the world's most respected music critics and publications. Guitar Player once described her work as "a case study in the interactive properties of composition and improvisation," while Jazz Times likewise applauded Stern's music, calling it "crisp, confident and bursting with energy."
Bob Franceschini
Saxophonist Bob Franceschini (pronounced Fran-chess-ski-knee) was born to a multicultural family and raised in NYC. Attended the High School of Music and Art and shortly thereafter began his musical career, touring, recording, writing, arranging and producing for the cream of the crop of Jazz, Latin Jazz, Pop, Salsa, Funk, R&B and World Music artists such as George Benson, Eddie Palmieri, Woody Shaw, Kenny Kirkland, Chris Botti, Tower Of Power (just song writing and arranging), Randy Brecker, Chaka Khan, Michel Camilo, Willie Colon, Ruben Blades, Richard Bona, Jennifer Lopez, and Paul Simon. Bob is well known from his work with guitarist Mike Stern. They are still touring the globe together. He has recorded on Stern's last five Grammy nominated CD's as well as two critically acclaimed DVD's.