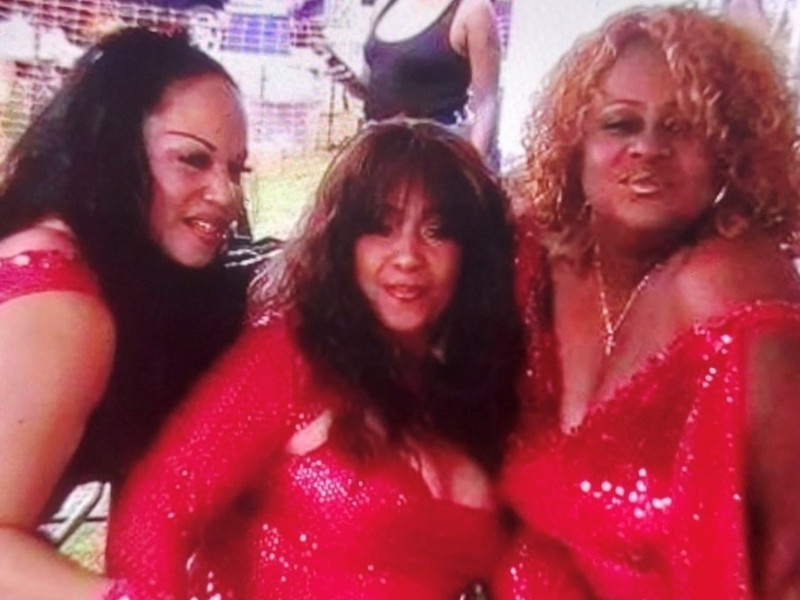 Tue December 6, 2022
1st Bay Area Performance!
THE MARY JANE GIRLS! FT. ROCK BOX & COMEDIAN MO JONES
Doors: 7:30 PM Show: 8:00 PM
Mary Jane Girls:
The Mary Jane Girls featuring Val Young, an American R&B, soul, and funk group that started in the 1980s. They were protégées of singer Rick James. The Mary Jane Girls consists of Candice "Candi" Ghant, Farah Saraya Melanson and Val Young.
American recording artist Val Young (also known as "Lady V") who achieved her greatest success during the 1980s. Born in Detroit, Michigan, Val Young first captured the attention of funk musician, George Clinton. She then went on to sing background vocals for greats like The Gap Bank, George Clinton, The P-Funk and Roy Ayers. It wasn't until 1980s that the Pop Funk superstar, Rick James was deeply impressed by her beauty and musical talent. James promoted her as the "Black Marilyn Monroe" and signed her to Motown Records shortly after, where he helped produce her debut album, Seduction, which was released in 1985.
Candice "Candi" Ghant, from Detroit, Michigan, signed her first Exclusive Artist & Writers Contract with Motown Records at the age of 19. She then moved to Los Angeles which led to her being a part of the all-female group Softtouch with Fantasy Records, which was created by Billy Henderson of The Spinners. After a brief time with Softtouch, Candi auditioned for Motown's "King of Punk Funk" Rick James. She moved on to become the second Mary Jane Girl and secured her spot as one of the Princesses of Funk. Candi has spent her time recording background vocals for other artists including: Ice Cube, Rappin 4-Tay, Kidd Frost, Baby Bash, Mixmasters, Binky Womack, Snoop Dogg, Mack 10, N2Deep, Kurtis Blow, Latino Velvet, K-Dee, Big Daddy Kane, QDill, Val Young, Rick James, Peabo Bryson, Mosbey, Smokey Robinson, Nate Dogg, Bobby Womack, George Clinton, Klymaxx, El DeBarge, Bobby Brown, and so many more…..
Farah Saraya Melanson, Los Angeles native, majored in music and has played multiple instruments including the violin, bass, clarinet, cello and flute. She has worked with many artists including The May Jane Girls featuring Val Young, New Birth, Jon B and has recorded with Barry White, Grady Harrell, and The 3 Elvis Sued. Farah has worked with the group The Buck Ram Platters and The Marvelettes. Farah has also been working with Val Young and Candi Ghant of the Mary Jane Girls for the last four years.

Rock Box:
The Son of the internationally Famous Weather Girls who made the song "It's Raining Men" has this new release. "Ain't Nobody but Us" and has charted nationally with The Weather Girl Beat Ft. Izora. He has entertained the bay area for decades at festivals, live venues and is proficient at multiple instruments. Always ready to get the party started with great live music is Rock Boxes Motto.
Mo Jones:
Moore Jones Jr: or best known for his stage name "Mo Jones" is an Oakland Native who began his career at the age of 19 dancing with MC Hammer: Mo toured with MC Hammer nationally and internationally for 6 years. Mo eventually decided to pursue his career in comedy. Performing initially to small audiences in the Bay Area spawned the beginning of an awesome career performing nationally for 15 years. He has toured with Earthquake, George Wallace, Bruce Burce, J Lamont and a long list of very notable comics. Today his "clean comedy" is a staple of his ordained ministry and his respect for his belief in god