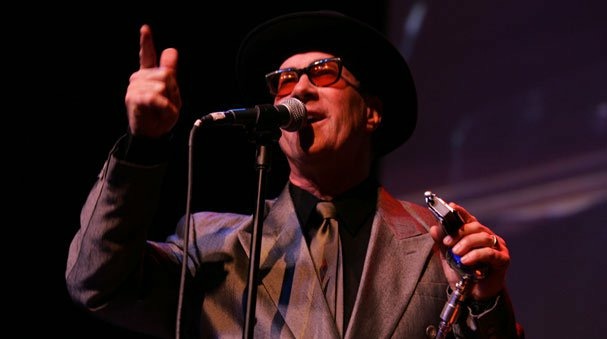 Wed July 21, 2021
MARK HUMMEL'S BLUES SURVIVORS
Doors: 7:30pm Show: 8:00pm
Harmonica man/singer/Harmonica man/singer/songwriter/bandleader/author/impresario
MARK HUMMEL was born in New Haven, CT but moved to Los Angeles as a newborn. Hummel took up an interest in blues harp & rock-blues music in high school but soon discovered the originators like Muddy Waters, Sonny Boy Williamson & Little Walter. Soon after, Hummel frequented the Ash Grove club on Melrose Ave. in LA where he saw (in a three month period) three blues legends he would later work with on a regular basis; Charlie Musselwhite, Brownie McGhee (w/Sonny Terry) & James Cotton. Hummel moved to Berkeley in 1973, because of a more lively blues scene and started to perform regularly in ghetto clubs with many old timers. In 1976 he formed The Blues Survivors with Johnny Waters and JJ Bad Boy Jones. JJ left in 1977 and was replaced by Sonny Lane. This band lasted till 1981, when Hummel would go full time with music. By 1985 Mark Hummel's Blues Survivors hit the road full time & continue till the present (Hummel's memoir, "Big Road Blues: 12 Bars on I-80" recounts many road exploits). In 2014 Blind Pig Records released "REMEMBERING LITTLE WALTER" (a recording of a Hummel Blues Harp Blowout.) The CD was nominated for a Grammy Award and won two Blues Music Awards. Hummel's latest CD Electro Fi Record's "Wayback Machine" is getting big airplay on stations across the country & rave reviews around the world. Hummel has been nominated in 2019 for best blues harmonica for Blues Music Awards. WAYBACK was #5 for 2020 on Roots Music Report and #20 for Living Blues Charts for 2020.
"Mark Hummel came of age in the early 70s, at the height of rock and roll,like many of his peers went and bought a harmonica and hasn't stopped playing since. A specialist in West Coast Blues he's a seasoned showman who knows more than a thing or two about how to please an audience." - (The New Yorker)
Mark/Rusty Zinn has recorded for Black Top/Alligator and other labels under his own name. Rusty has backed a who's who's of Blues Icons-Jimmy Rogers, James Cotton, Snooky Pryor, Charlie Musselwhite and too many to list.
Wes Starr-has played with EVERY legend out of TX,Asleep at the Wheel, Willie Nelson,Hal Ketchum, Jimmy Vaughn, Kim Wilson, Omar and the Howlers, Delbert McClinton, Marcia Ball, Anson Funderburgh, Golden State Lone Star and too many to list.
Bob plays guitar and piano with Elvin Bishop's Big Fun, Charlie Musselwhite/Elvin, Rusty Zinn, Mark Hummel's Blues Harp Blowouts( since 2002) and many more.
RANDY BERMUDES on bass from Charlie Musselwhite Band, Fabulous Thunderbirds, Eric Lindell, Little Charlie and The Nightcats and Blues Survivors.