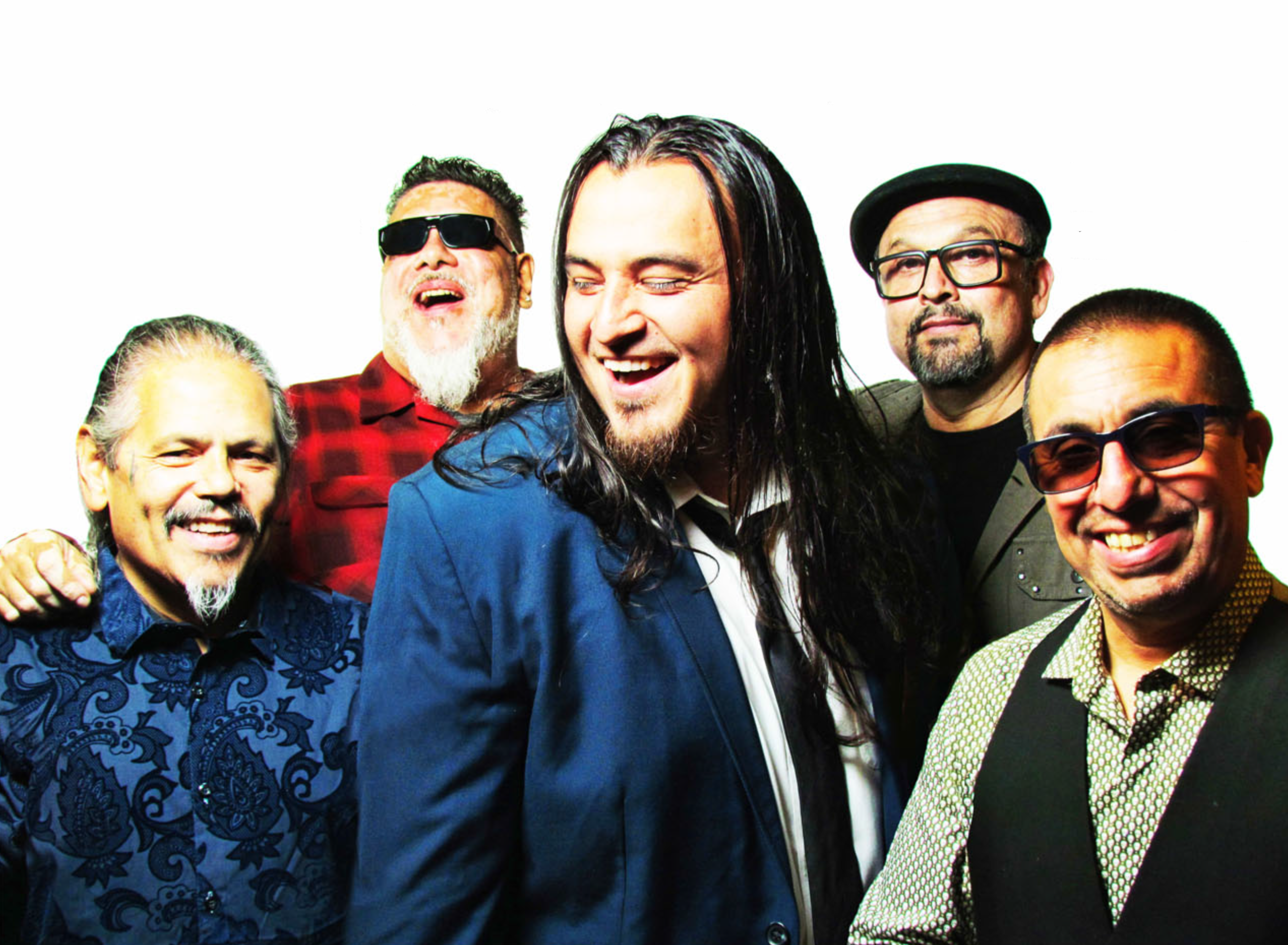 Thu May 5, 2022
A mix of Latin pop with ska, swing and rock
LOS MOCOSOS
Doors: 7:30 PM Show: 8:00 PM
If the United States still prides itself on being a melting pot, then Los Mocosos just might be the ultimate American band. Born in San Francisco's Mission District, the group shares its DNA with Santana, Malo, and War -­ classic bands agile in their crossing of both musical and cultural borders. Their subversive, conscious, party music - laced with Latin horns, funky bass riffs and hip-hop scratching uplifts the listener while delivering pointed social commentary disguised as a rockin' good time.
If you ever wondered what it would have sounded like if Steely Dan had recorded "Oye Como Va" instead of Santana, check out their song "Volvieron" on their album, American Us. As lead singer Manny Martinez puts it, "Yes, we are Latinos. And yes, we were born in the United States. We have extremely strong Hispanic and American cultural upbringings and as artists, it doesn't get any better than this because we are able to incorporate everything we love musically and transcend being labeled."
They've toured with Santana and Los Lobos, played Washington's Kennedy Center and New York's Central Park. They received a San Francisco Wammy Award (for Best International Band ­ apparently they don't have a Best American Band category), a California Music Award (for Outstanding Latin Album), and were part of the groundbreaking compilation Escena Alterlatina: The Future Sound In Español, the only Latin rock compilation to ever crack the Billboard Latin charts.
After a several year hiatus, the good times are back for Los Mocosos. They return to the world stage with a new album, All Grown Up - slated for release in late summer of 2020. To inspire their fans until then, the group is dropping the single, "United We Stand," which addresses the blatant authoritarianism plaguing the streets and pushes back against police brutality, immigrant persecution, deportation, racism, and protest turbulence.
Los Mocosos are messengers at a time of tremendous change and social upheaval for Latinos and all peoples around the globe. But they don't take themselves so seriously that they don't have fun. Audience members have been known to throw Kleenex at the stage -- for their snotty noses but now they're "All Grown Up" and using the Kleenex to wipe the noses of their grandkids. "It's inspiring and fulfilling because it shows we're doing something right," trombone player Victor Castro says about the band's fame. "Our music has no boundaries or colors, and we enjoy people enjoying what we do. In the end, everyone walks away with a smile."