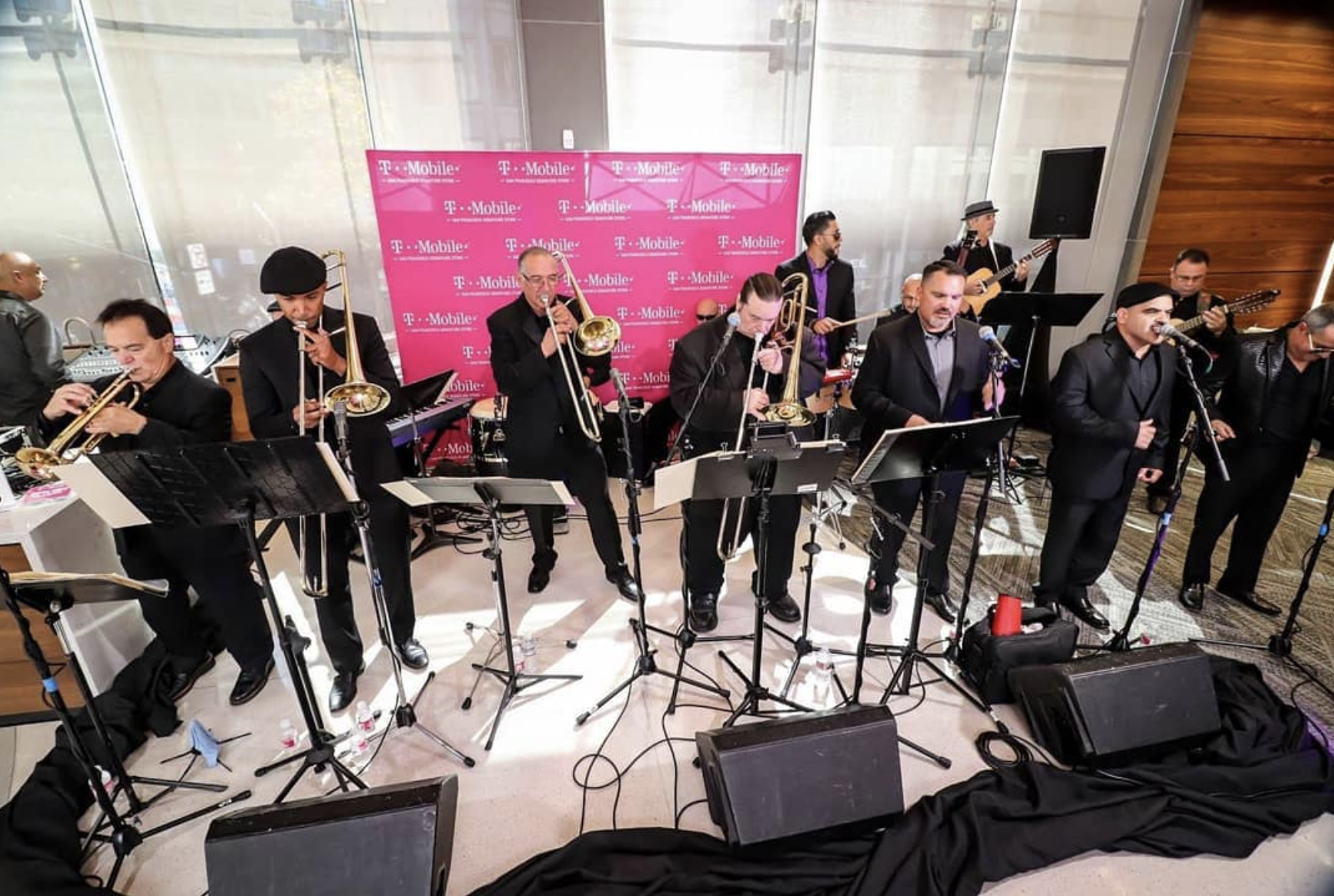 Sat July 30, 2022
Open Dance Floor!
LATIN RHYTHM BOYS
Doors: 7:00 PM Show: 7:30 PM
In 1963, Henry Miranda aka Jr., successfully brought his amazing Puerto Rian Salsa music from Hawaii to California, where he formed Jr. Miranda and His Latin Rhythm Boys. Jr. Miranda's ability to play the Cuatro was admired by many, he provided young musicians, from all walks of life, mentorship and guidance. His musical legacy and passion for entertainment was then passed on to his sons, Henry Jr. and Earl Miranda.
The modern day version of the orchestra was revived in 2004, by Musical Director, Earl Miranda and Musical Producer, Henry Miranda Jr. Ric Mightone Feliciano's collaboration began in 2013, as Band Director, Musical Arranger and Writer. Together, the three embarked on a bold direction to record original music, expressing love for the Puerto Rican heritage.
The concept of the high-energy Puerto Rican Salsa comes from the desire to honor their Jibaro roots, with the beautiful sounds of the Puerto Rican cuatro and the Cuban tres to undergrind a driving clave. However, the power of their sound comes from a heavy does of trombones. It's known as the Trombanga sound, developed by Mon Rivera and Willie Colon.
Their most recent album release titled Celebrando (Label: CDBABY) featuring beautiful performances by Grammy Award Winning artists such as jimmy Bosch, Willy Torres, Chino Nunez, Art Webb and Louie Romero.