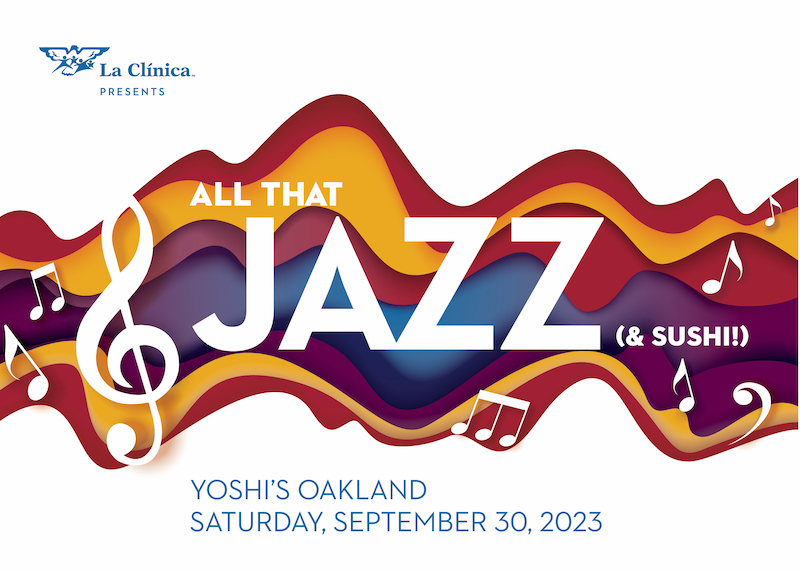 Sat September 30, 2023
LA CLINICA'S ALL THAT JAZZ (& SUSHI!)
Doors: 6:00PM Show: 6:00PM
La Clínica's behavioral health services play an integral part in the holistic care we provide to our communities. Since 1973, La Clínica has offered culturally and linguistically appropriate behavioral health services that address a widespan of psychosocial and psychological concerns. The services provided by the Behavioral Health teams include community-focused prevention and early intervention services, behavioral health services embedded into primary care, and outpatient specialty mental health treatment for people with more severe conditions. In addition to the vital services we provide, La Clínica's behavioral health department partners with local universities to train the next generation of behavioral health practitioners at all levels, with a special emphasis on Latinx practitioners.
Behavioral health is often an area in healthcare that is neglected and for the last 50 years, your support has helped keep these essential services available to our East Bay communities. We hope you will join us for a celebration of La Clínica's Behavioral Health Department!
We are excited to announce René Escovedo as this year's All That Jazz (& Sushi!) entertainment. René's music is a blend of R&B, Funk and Soul and will be sure to get you out of your seat and on the dance floor. A lifelong percussionist, René was born into the famed Escovedo Latin music family (Pete Escovedo and Peter Michael Escovedo to name a few), his music education started at a young age. After receiving his first jazz drum kit at age nine, he set out on teaching himself to play by practicing whatever was popular at the time. With the help of his uncles, he perfected his talent and went on to perform at renowned venues like The Greek Theater in Berkeley and The Fillmore in San Francisco. René is the founder and leader of two bands, The Fuse and René Escovedo & The New E!, as well as a touring member of Con Funk Shun; with Con Funk Shun, they have had several Gold albums, one Platinum album, and twenty hit singles.