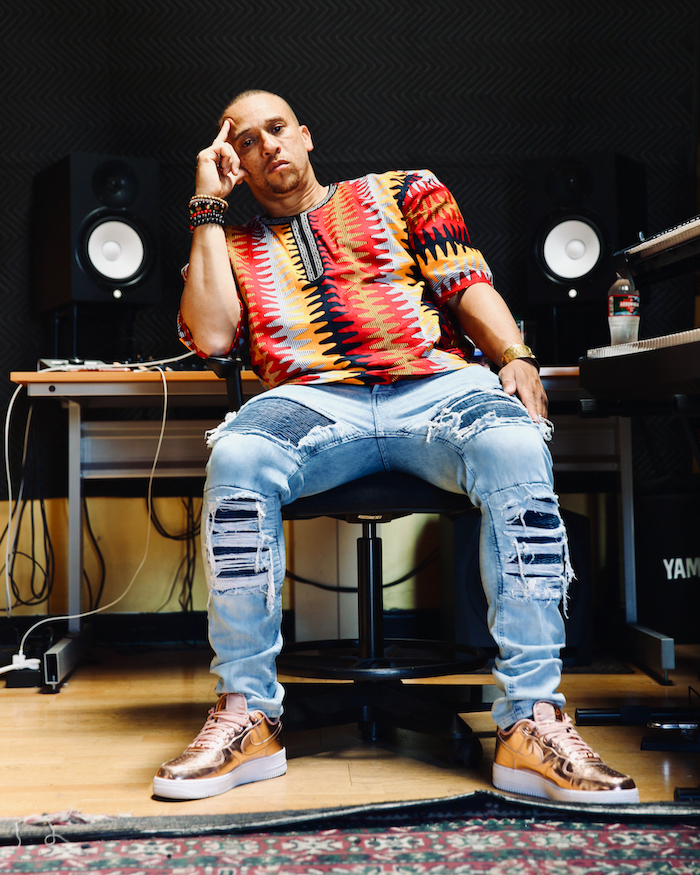 Hip-Hop/Jazz/Classical Pianist/MC + New Music
KEV CHOICE
October 1, 2021

Doors: 7:30pm / Show: 8:00pm

October 1, 2021

Doors: 9:45pm / Show: 10:00pm
Kev Choice is a pianist, M.C., producer, composer, educator, and activist, hailing from Oakland, CA. He began studying piano, rapping, and producing at the age of 11. He took his first piano lesson at Westlake Junior High School in Oakland and was soon accepted into UC Berekeley's Young Musicians Program where he continued to study classical while being introduced to jazz, singing, and composing. He graduated from Skyline High School in Oakland, then received a scholarship to attend Xavier University of Louisiana in New Orleans where he went on to obtain a Bachelor's Degree in Piano Performance. He then received a fellowship to study at Southern Illinois University at Carbondale where he earned his Master's Degree in Piano Performance.
Kev has worked and toured the world with artists such as Lauryn Hill, Michael Franti, Goapele, Too Short, The Coup, Dwele, and more. In 2010 he began to focus more on his own band, Kev Choice Ensemble, combining elements of hip-hop, jazz, soul, funk, and classical to create his own unique sound as a pianist, lyricist, producer, and composer. He has produced 5 solo albums, including his most recent work Social Distancing(2020), an album created and completed in the first 6 weeks of shelter-in-place. He has also independently released Oakland Riviera(2014), Love and Revolution(2015), 88 Steps to Eternity(2016), and a collaboration project with producer DJ Fresh, The Lush and Luxurious Vibes (2020). In 2018 he was commissioned to compose a work for the Oakland Symphony, Soul Restoration Suite. This work combined orchestra, with hip-hop band, choir, and Kev's conscious lyricism, dedicated to his Oakland root's and restoration of his own soul. In 2020 he collaborated with the San Francisco Symphony for their online series Currents, on a piece he wrote and composed entitled "Movements". This work was featured on their virtual season opening concert and CURRENTS video Series.
Kev Choice currently is on faculty at Oakland School For The Arts as well as teacher in residency at one other school in Oakland. He serves on Oakland's Cultural Affairs Commission as Vice-Chair and on the board of governors for The Recording Academy's SF Chapter as Vice-President. Kev is also a part of Bay Area music collective "Black London" dedicated to the upliftment, performance, and preservation of Black Music.