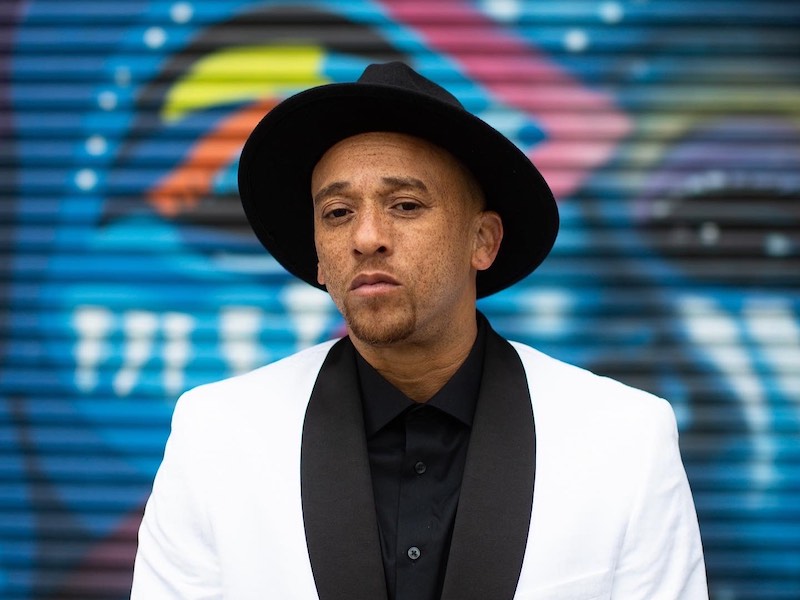 New Music and 50th year Hip-Hop Tribute
KEV CHOICE ENSEMBLE + STRINGS
August 18, 2023

Doors: 7:30PM / Show: 8:00PM

August 18, 2023

Doors: 9:45PM / Show: 10:00PM
Kev Choice is a multi-talented musician, pianist, composer, lyricist, producer, and band-leader known for his soulful and innovative blend of Jazz, Hip-Hop, Classical, and R&B. Every show at Yoshi's, Kev uses as an opportunity to present new music and his current explorations and inspirations as an artist. He will be celebrating releasing new music from his recent project that showcases his unique style and musical vision.
Kev Choice will also be paying hommage to the 50th Anniversary of Hip-Hop, a genre that has been a major influence and foundation on his music and artistry. From the classic's to modern hits, Kev Choice will be exploring the rich history of Hip-Hop and its impact and influence on modern culture.
Kev Choice's upcoming show at Yoshi's will feature not only his signature piano playing and innovative compositions, he will be accompanied by his all star ensemble plus a 5 piece string section. Kev has been building up his arrangements and orchestral writing recently, having worked with both Oakland and San Francisco Symphonies. He released "Movements" with SF Symphony in 2022, a piece that combined elements of Hip-Hop and classical music. The addition of strings, which are featured heavily on his new project, add a new layer of depth and richness to his already complex and dynamic sound.
Kev holds a bachelors degree in piano performance from Xavier University of Louisiana and masters degree from Southern Illinois University at Carbondale. He has performed all over the world with a wide range of artists, including Ms. Lauryn Hill, Goapele, Ledisi, Too $hort, Zion I, The Coup, Lyrics Born, and Dwele. He has released several albums as a solo artist, including "Oakland Riviera", "Love and Revolution", "88 Steps to Eternity", and "Social Distancing".
He is a sought-after music educator and has taught at several schools and institutions, including Oakland School For The Arts, Santa Clara University, and is currently and artist in residence at San Francisco State University.
He is currently a Culture Affairs Comissioner and Cultural Strategist with City of Oakland and serves on the board of Oakland Symphony.
Overall, Kev Choice's show at Yoshi's promises to be an unforgettable night of music, creativity, exploration , inspiration, celebration, and community.