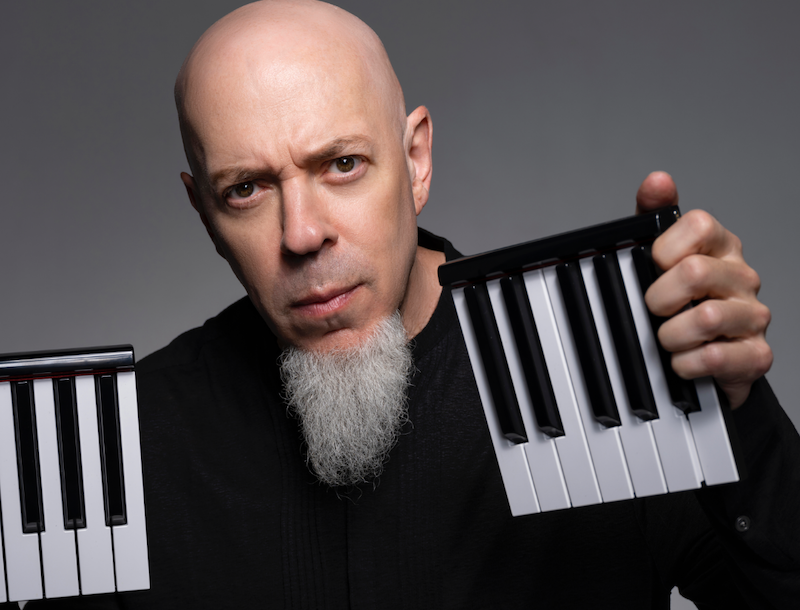 Tue November 1, 2022
Keyboardist/multi-instrumentalist extraordinaire
JORDAN RUDESS OF DREAM THEATER
Doors: 7:30 PM Show: 8:00 PM
KEYBOARDIST/MULTI-INSTRUMENTALIST EXTRAORDINAIRE JORDAN RUDESS, MEMBER OF PLATINUM-SELLING, GRAMMY-NOMINATED BAND, DREAM THEATER, EMBARKS ON A U.S. TOUR
NEW YORK (June 15, 2021) – Voted "Best Keyboardist of All Time" (Music Radar Magazine), virtuoso musician/composer Jordan Rudess, will embark on a solo piano tour "An Evening with Jordan Rudess" featuring the music of Dream Theater reimagined for the piano. Rudess' solo piano concerts have sold out venues throughout the United States, Europe, Asia, Australia and South America. This tour will begins May, 2021 on the East Coast and continues with a West Coast tour through September.
Jordan Rudess explains the tour, "Many of my fans only know me as a progressive rock keyboardist but piano is where it all started for me. Sitting at the piano has always felt like the most natural way for me to express my musicality. This tour is bringing me to some of the biggest and most exciting markets for Dream Theater. I'm really excited to return to these countries and share this acoustic evening with some of the most supportive fans in the world."
"Calling Jordan Rudess a legend is an understatement" -- Keyboard Magazine
Rudess' solo concert will travel through his fascinating musical journey – how a young Juilliard piano prodigy destined for a classical music career evolved into a keyboard rock star phenomenon.
"Jordan Rudess has journeyed from the depths of tradition to the ever-expanding outer limits of musical possibility, inviting listeners along for the ride. The results are, unsurprisingly, consistently beyond world-class." The Musical Melting Pot 
ABOUT JORDAN RUDESS
Voted "Best Keyboardist of All Time" (Music Radar Magazine), Jordan Rudess is best known as the keyboardist/multi-instrumentalist extraordinaire for platinum-selling Grammy- nominated prog rock band, Dream Theater. He trained at the world-renowned Juilliard School of Music, where he first studied as a child prodigy at age nine. As a teen, he defected to synthesizers in a classic act of rock 'n' roll rebellion. In 1994, Keyboard readers voted him "best new talent," and since then has become the universally acknowledged heir to the shredding throne of such prog-rock royalty as Keith Emerson and Rick Wakeman. He is renowned for his unique fusion of classical technique and influences with rock sensibilities. 
In addition to playing in Dream Theater, Jordan has worked with a wide range of artists including Deep Purple, David Bowie, Jan Hammer, Enrique Iglesias, the Paul Winter Consort, Annie Haslam, LMR, his side project with Tony Levin and Marco Minneman, Liquid Tension Experiment, Steven Wilson, Aviv Geffen, the Dixie Dregs, Rod Morgenstein, and Tony Williams, among others. Jordan's interest in state-of-the-art keyboard controllers and music apps are another area of his career in which he has achieved success. Jordan owns the successful App development company Wizdom Music, creators of award-winning apps such as MorphWiz, SampleWiz, and Geo Synthesizer. Wizdom Music's latest app, GeoShred, was created in collaboration with moForte, founding members of Stanford University's Sondius team. For more: jordanrudess.com wizdommusic.com.
---
You may also enjoy these amazing upcoming shows!
Fri Dec 23: Fleetwood Mask