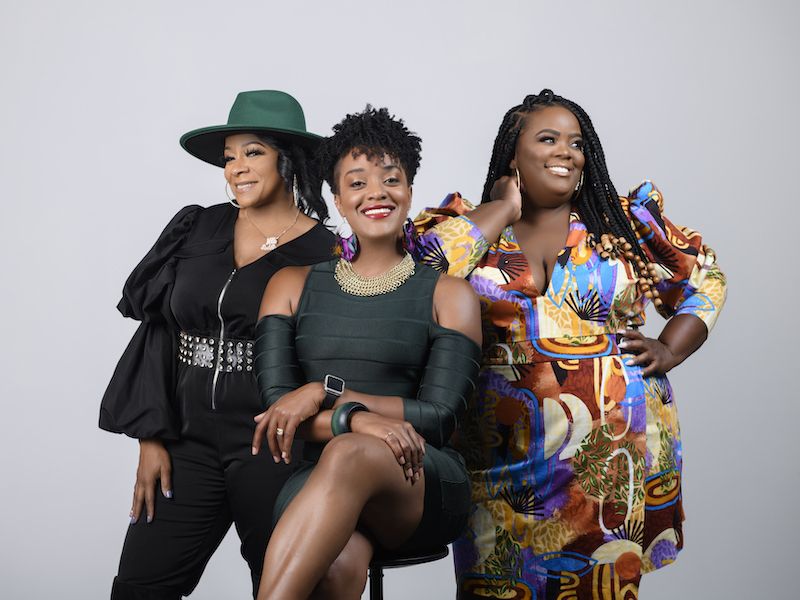 Wed November 23, 2022
The 2nd Portion Featuring Nate' the Soulsanger, RyanNicole, Sangin Sara
JOI RHONE PRESENTS QUEENSGIVING
Doors: 7:30 PM Show: 8:00 PM
Joi Rhone Presents brings Queensgiving and the Queens (Nate' the Soulsanger, RyanNicole and Sangin Sara) back to Yoshi's on Thanksgiving Eve, November 23 for the 2nd Portion (the 2nd helping) of the SOLD OUT show from Thanksgiving Eve 2019!

Nate' the Soulsanger
Born and raised in Oakland, CA, Nate' (nah-TAY) Soulsanger is the Bay Area's premier urban entertainer, maintaining a prolific career as a recording artist, performer, songwriter and actress. Nate' hails from a musical family, making her first entry into the business as co-founder of a pre- teen gospel duo, Young Revelations.
Nate' first hit the airwaves with her own single, "Heart Heals"; a smooth, mid-tempo slice of R&B which was prominently featured on the Bay Area's major urban radio station, KMEL, as well as in local clubs. She went on to share stages with an impressive range of artists like Kelly Price, Patti Labelle, Lenny Williams, Will Downing, Yolanda Adams, Shalamar, Carlos Santana, Dionne Warwick, Neal Schon (Journey), MC Hammer, Narada Michael Walden, Martha Reeves, REO Speedwagon, Peter Frampton, and more.

RyanNicole
When the word music comes to the mind of thoughtful "4A": Actress, Athlete, Artist, Activist RyanNicole, it conjures memories of Panasonic headphones too big to fit her ears and vinyl records strewn across the living room floor of her childhood home in Oakland, CA. Raised on a healthy diet of diverse music ranging from Parliament to Flora Purim, Pat Metheny to Queen Latifah, RyanNicole's approach to music is reverent to say the least.
Coming of age in a time when hip-hop reigned supreme, the genre further refined her appreciation for sharp lyricism. Inspired by female emcees like Lauryn Hill, without denying the prowess of those like Lil Kim, RyanNicole offers a welcomed sexy intelligence to the game. She is lasting, her words timeless and thick. RyanNicole is an instant classic, reviving artistry and industry in this modern era.

Sangin Sara
Born the daughter of a Pastor, Sara cut her teeth on singing in the church. She is an accomplished, classically trained vocalist, and has been a professional background singer for over 15 years. Known for her unique ear, and her work ethic, she is the go-to call for the Bay Area and beyond, having performed with the likes of Dave Hollister, Anita Wilson, N'dambi, and Rahsaan Patterson, and as background vocal director for a host of shows and events. Additionally, her voice, writing, and arrangements can be heard on recent projects by the likes of Ledisi and Michael Franti.
Sara has curated and presented a number of workshops, working with various youth and religious organizations and in December of 2019, was named one of the Sun Reporter's "Talented 25". With a unique, diverse background that includes real estate, finance, music, and nonprofit work, she has a heart for youth, and works diligently to inspire, engage, and support the young people of San Francisco. Sara currently also serves as the Acting Director for San Francisco's Opportunities For All Initiative.