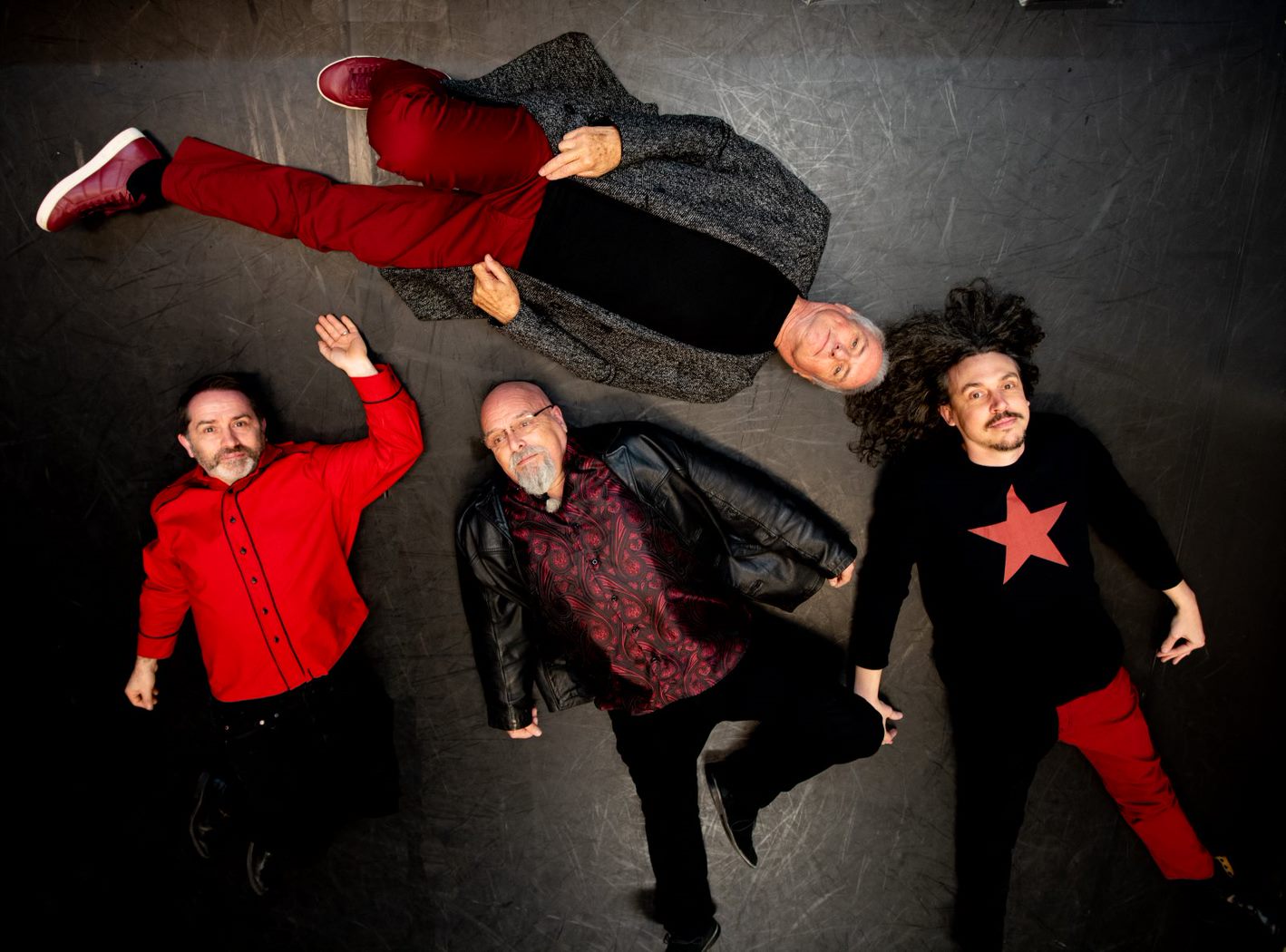 Wed March 23, 2022
Featuring legendary original drummer, Terry Chambers
EXTC
Doors: 7:30 PM Show: 8:00 PM
XTC is one of the UK's most revered and influential bands. While XTC are no more, their legacy has passed to EXTC − the band of legendary XTC drummer, Terry Chambers. For the ultimate stamp of approval, the band comes with the support of XTC main men, Andy Partridge and Dave Gregory.
Hot on the heels of a storming headline appearance at the Isle of Wight Festival, EXTC perform a full set of XTC classics, from their adrenalised early anthems through to the psychedelia-infused rock of later albums. And you can expect the band to deliver the same fire seen in XTC's gigging heyday, which included worldwide tours with The Police and Talking Heads. EXTC is also busy writing new material that will pay homage to the past while forging an exciting new musical future.
Terry Chambers - Drums. The powerhouse behind XTC, Terry Chambers is one of the world's most respected drummers. As XTC's original drummer, Terry's unique rhythms propelled tracks like Making Plans for Nigel, Senses Working Overtime and Generals and Majors. With top producer Hugh Padgham (XTC, Phil Collins, Peter Gabriel), Terry trailblazed the huge drum sounds that became the hallmark of hits like In the Air Tonight, Born in the USA and Hounds of Love. In 2016, Terry reunited with XTC bandmate, Colin Moulding. Under the name TC&I, Terry and Colin released the acclaimed Great Aspirations EP in 2017 and Naked Flames live album in 2019.
Steve Tilling - Lead vocals, guitar. Steve has performed internationally as a guitarist, vocalist, bassist, and founder of British rock band, CIRCU5. He was also a member of TC&I - the band of XTC's Colin Moulding and Terry Chambers - and features on TC&I's live album, Naked Flames.
Steve Hampton - Guitar, vocals. Steve Hampton is an accomplished guitarist, singer and songwriter who's worked with artists including Joe Jackson, The Vapors, The Move and Ashley Campbell (daughter of Glenn). Steve is also founder and frontman of acclaimed alt-country/Americana band, Dead Crow Road.
Matt Hughes - Bass, vocals. Matt has played bass guitar and upright bass professionally for over 20 years, working with signed bands in Europe and the USA. His credits include tours and sessions with artists including Rick Wakeman, Damian Wilson, Robyn Hitchcock, Roger Beaujolais and Bonnie Tyler.