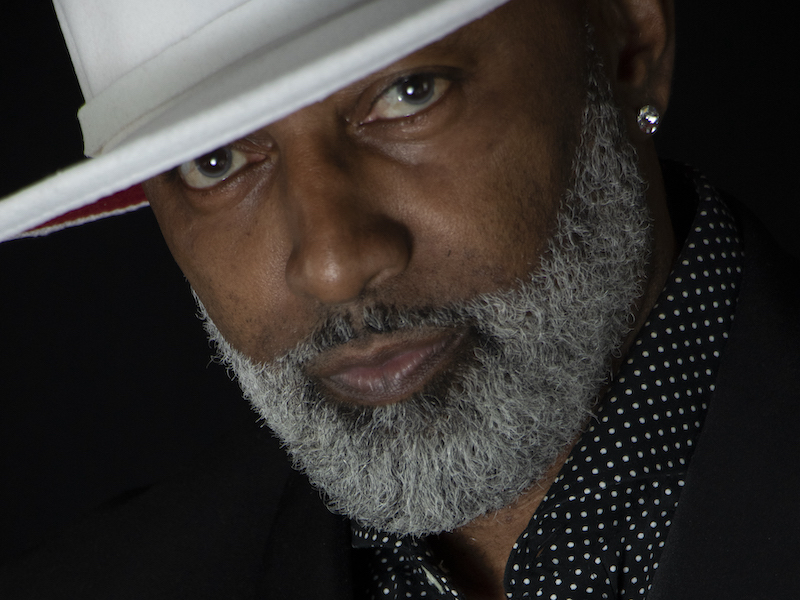 Mon July 18, 2022
Known for capturing the highs & lows of love through his melodic voice & sensual style
D. LYNN, "KLASSIC MAN"
Doors: 7:30 PM Show: 8:00 PM
Hosted by Gerry Dove of IRTS (I Remember That Song) TV Show, Top Shelf Classics present
Daryl Lynn, 'Klassic Man' - An evening of Classic Soul!
Known for capturing the highs and lows of love through his melodic voice and sensual style, the evening's performance will speak to the soul and extend far beyond the close of the evening. Fans won't be disappointed, nor will they get enough of this one-of-a-kind tribute show, featuring many of your favorite Classic Soul hits as well as some of Daryl's originals in one incredible night.
Known for having Smooth, Silky Vocals, Daryl has had an intimate relationship with music since the early age of 14. His humble beginnings started as a singer and guitarist in his father's Gospel Quartet, The Zionaires. Eventually performing as one half of the well-known duo 'Secrecy', which consisted of he and his brother; to eventually producing and writing. In 2008, "Love Seasons", the first CD, delivered hits such as "Last Love" & "The Way, You Make Me Feel".
Influenced at an early age by the music of Marvin Gaye, Al Green, Teddy Pendergrass, Frankie Beverly and others, Daryl is known for his harmonic passion, creative delivery, and artistic excellence. He's known for touring with the Motown "Legends of Soul' show since 2013, as well as for his sold-out tributes throughout North America. Every performance, he leaves his heart on the stage. His voice raises the hairs on the arms and gives chills.
Dedicated to preserving many of the Classic songs we all know and love. including but not limited to his afore-mentioned influences, hits by Sam Cooke, Michael Jackson, Luther Vandross, as well as some of his originals…his performances have birthed the name "Klassic Man". Klassic Man takes you on a journey with his words and music and sometimes even uses props in order to activate as many of your senses as possible to give an individual the full nostalgic preservation of the music of 60's and 70's. The Klassic Man experience is nostalgic, memorable, all that and more! We look forward to seeing you!