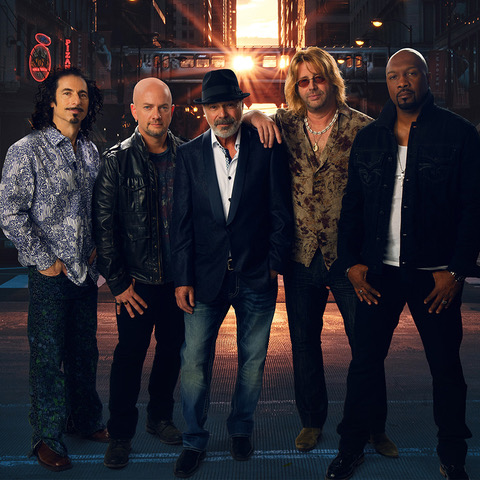 Sun July 9, 2023
Rock and Roll Hall of Fame drummer and founding member of Chicago playing the hits of Chicago
DANNY SERAPHINE AND CTA
Doors: 6:30PM Show: 7:00PM
CHICAGO INITIALLY gained fame opening for music legends such as Jimi Hendrix, Janis Joplin, Led Zeppelin, and the Beach Boys, hitting its stride almost immediately after their debut effort, Chicago Transit Authority, a double album, came out in 1969.
The iconic group that captured the hearts of millions of fans has earned 23 gold, 18 platinum, and 8 multi-platinum albums to date. They have had five number-one albums and 21 top-ten singles. On April 8, 2016 Seraphine and Chicago were inducted into the Rock and Roll Hall of Fame.. In 2020 Danny received the Recording Academy Lifetime Achievement Award.
In 1990, after 23 years performing, composing and recording albums with Chicago, Danny parted ways with the band.
He took the next several years to recharge and write his memoir, "Street Player- My Chicago Story"
Rolling Stone magazine dubbed Danny "the father of jazz rock" and one of the top 100 drummers of all time.
Larry Thomas, CEO of Guitar Center considers Danny to be one of the top 5 living drummers in music.
CTA performs the most beloved hits of Chicago including "25 or 6 to 4", "You're the Inspiration", "Saturday In The Park" and "Beginnings".