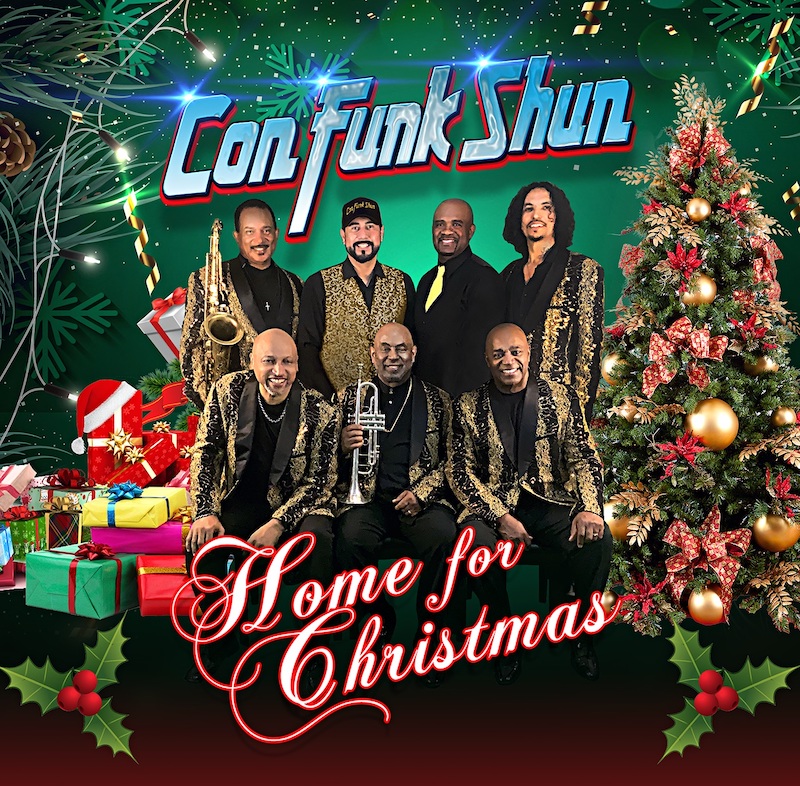 Home for Xmas New 2022 CD Release
CON FUNK SHUN
December 16, 2022

Doors: 7:30 PM / Show: 8:00 PM

December 16, 2022

Doors: 9:45 PM / Show: 10:00 PM

December 17, 2022

Doors: 7:00 PM / Show: 7:30 PM

December 17, 2022

Doors: 9:15 PM / Show: 9:30 PM

December 18, 2022

Doors: 6:30 PM / Show: 7:00 PM

December 18, 2022

Doors: 8:45 PM / Show: 9:00 PM
Join us this holiday season aboard the love train with Bay Area's favorite funk band, CONFUNKSHUN, performing all their classic hitz & songs from their newly released CD' "HOME FOR XMAS This will be a night of Holiday Fun, Funk & Groove as we also celebrate their 40th anniversary release of "LOVE'S TRAIN" re-recorded by "SILK SONIC and made #1 on the charts in 2022.
Presented by Mark Elliot & The A-List Musiq Circle, Your Bay Area's Who's Who Entertainment Network
CFS Collectable merchandise will be available.
Con Funk Shun is a star-quality attraction delivering a superb, high-energy show with electrifying choreography, glistening six-part vocal harmonies, and a dash of humor. They are, unquestionably, among the heroes of funk with romantic ballads and dance-party hits galore. Memorable melodies, inventive horn arrangements and clav-guitar woven grooves, make the group absolutely essential to the evolution of funk. They charted four consecutive Gold and one Platinum album. Their 20 hit singles included 8 Top Ten R&B Hits and one #1 R&B smash between '77-'86. With finesse and consistency they legitimized what came following them: high-profile, commercial explosions featuring their hits in countless rap/hip-hop samples, exposed them to a new generation, now in their thirties. In response, Mercury/Polygram released the Best of Con Funk Shun in '93 on their "Funk Essentials" Series. The fans immediately recoiled to the "Essential to Funk", Con Funk Shun. Universal bought Polygram, and again released the sure-thing Money-Maker, Best Of Con Funk Shun on their Millennium Collection in March 2002.