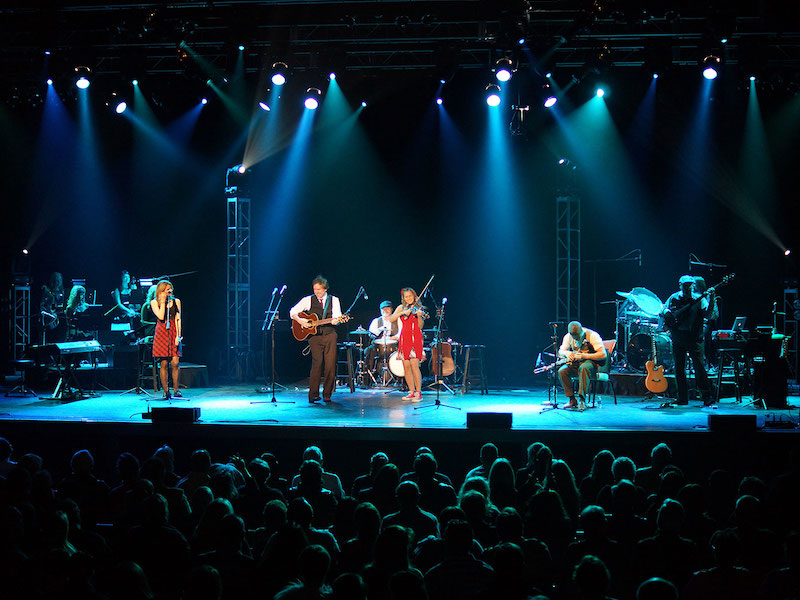 Mon December 4, 2023
Combination of timeless Irish Christmas Carols and lively Irish dance
CHRISTMAS WITH THE CELTS
Doors: 7:30PM Show: 8:00PM
"FIRST THERE WAS RIVERDANCE, THEN CELTC WOMAN, AND NOW THE POPULAR PBS PLEDGE SHOW CHRISTMAS WITH THE CELTS WHICH IS TOURING ACROSS AMERICA" Kevin Crane, PBS
The original national PBS show Christmas with The Celts aired on over 200 PBS channels across the U.S., Canada and on the BBC in Ireland for three years. This successful TV show was the initial spark, which created a huge demand for the production bringing them into Performing Arts Centers, Theaters, and large casinos every year.
Here are what fans are saying…. Ticketmaster Reviews
"ABSOLUTELY THE BEST THING I'VE SEEN IN A LONG, LONG TIME!"
"THIS EVENT COULD HAVE NOT BEEN BETTER!"
"NEVER A DULL MOMENT!"
"THE SHOW WAS FANTASTIC! I WOULD DEFINITELY ATTEND THIS SHOW AGAIN NEXT YEAR!"
Celebrating 12 years of successful national touring, Christmas with the Celts performs a wonderful combination of timeless ancient Irish Christmas Carols and lively Irish dance with modern contemporary songs but with Irish instrumentation. New Christmas hits, Celts originals and fresh Irish Dance tunes are added to the show each year so that no 2 years are the same. Always a pleasant surprise.
This year Christmas with the Celts will introduce top Irish musicians Patrick D'Arcy from Dublin and Fiachra O'Regan from Connemara, Ireland. These two have performed with Bono of U2, Sting, Quincy Jones, The Waterboys, Bill Whelan of Riverdance, just to name a few. Also, featured will be the haunting vocals of beautiful singer/fiddler Luisa Marion.
And an Irish Christmas would not be complete without the unpredictable Irish jokes (craic) and banter that occurs between band members and the audience every year and the always crowd pleasing fiery Irish dancers.
The high-stepping spirited musical selections have audiences clapping along from the first lively renditions of popular contemporary Christmas classics such as Irish versions of Santa Claus is Coming to Town, Mariah Carey's All I Want for Christmas, White Christmas, John Lennon's perennial Happy Christmas and many surprises. The show presents a perfect combination of modern Christmas hits, lively ancient Irish Carols, hilarious spontaneous humor, thrilling Irish dancing, a children's choir and meaningful Christmas ballads with lush string arrangements giving audiences a most memorable interactive Christmas experience.
Show founder, Grammy nominated songwriter, and film score composer Ric Blair says, "You can't listen to Celtic music and not be happy. Christmas with the Celts isn't just a concert; it is a spiritual experience of music and dance uniting communities. It's about bringing young and old together. It is a music of the people. I think that is why this unique melding of modern Christmas hits and organic Celtic instrumentation continues to resonate and grow in popularity every year with audiences."
The first live performance of Christmas with The Celts was in front of a sold-out audience at the original Grand Ole Opry (voted top venue by Pollstar) the world-famous Ryman Auditorium. The Celts pack concert halls around the world including The Grand Ole Opry, The Lincoln Center, and Performing Arts Centers, Theaters and large Casinos across the country; including multiple appearances on NPR, WSM Radio, PBS shows like Music City Roots and The Bluegrass Underground. Later this year they are set to appear on the Woodsong's Old Time Radio Hour which also airs on PBS. Blair credits much of their success to their exposure on PBS. The group has shared the stage with Vince Gill, Cathy Jordan of Dervish, Mairead of Altan, Ricky Skaggs, Tim O'Brien, Patty Loveless, just to name a few.