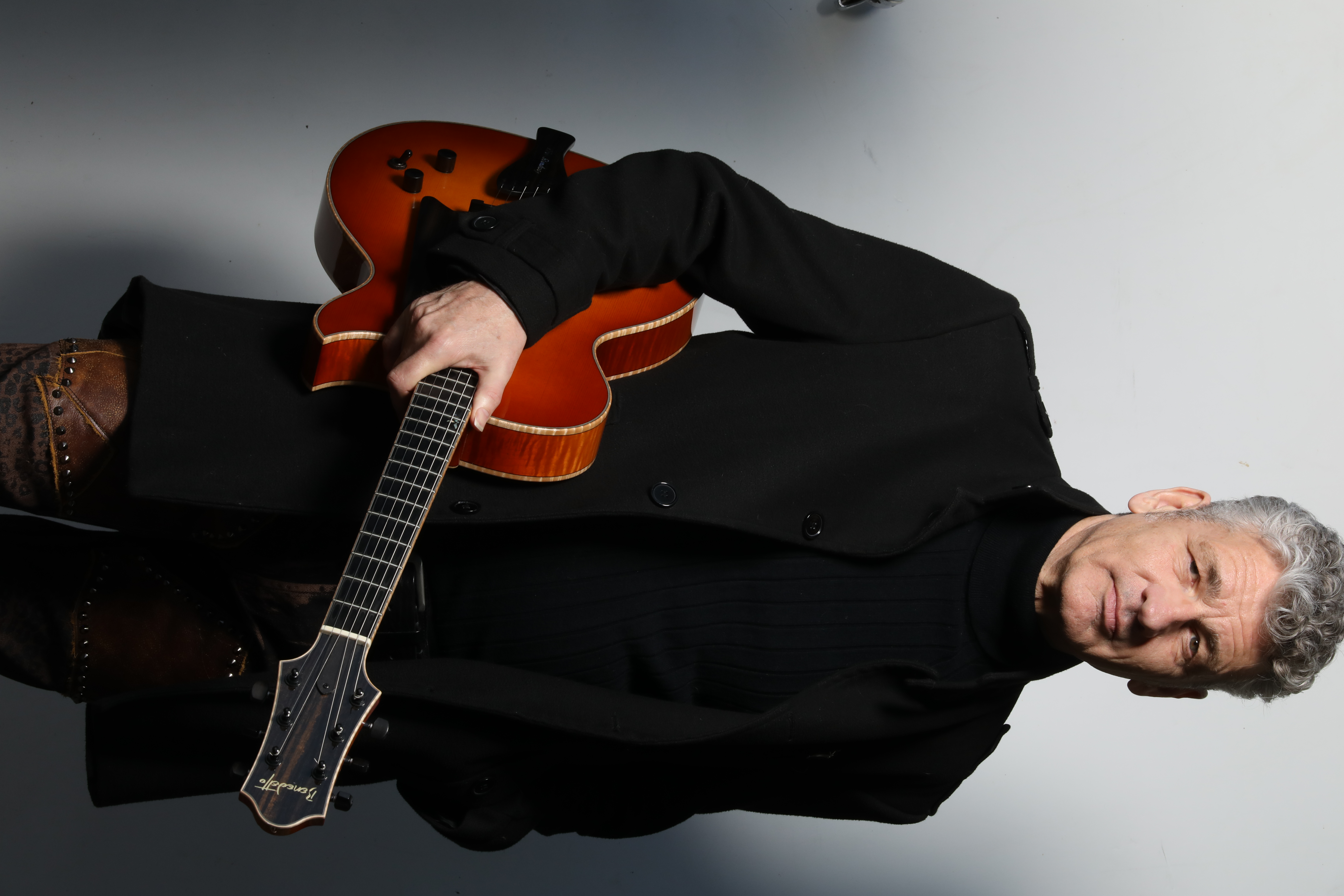 Thu August 11, 2022
Retro-meets-modern vibes
CHRIS STANDRING
Doors: 7:30 PM Show: 8:00 PM
Chris Standring (born December 1960 is a British jazz guitarist known for his heavy use of 1970s-style musical nuances. Before launching his solo career with his 1998 album Velvet, he represented a third of the band Solar System, a band that combined elements of jazz and hip-hop.
Hip Sway was released in 2000. Groovalicious followed in 2003, then Soul Express in 2006. Love & Paragraphs (2008) spawned the title track hit radio single. Blue Bolero spawned the hit single "Bossa Blue" which went to No. 1 on contemporary radio across the US and stayed there for nine consecutive weeks. "Bossa Blue" was named 2010 Billboard contemporary jazz track of the year. "Olivers Twist" from Electric Wonderland released on 20 March 2012, went to number 1 on the Billboard chart. Don't Talk Dance, released 2014 saw the single "Sneakin' Out the Front Door" once again at #1 on the Billboard chart. Ten released 2016 and Sunlight released 2018 saw Chris adopting a deeper harmonic vocabulary on top of soulful funky beats. Real Life released March 2020 saw two more Billboard #1 singles with "Is There Doctor In The House, (4 consecutive weeks at #1) and "Shake You Up".
Chris has enjoyed 10 number 1 radio singles in total (seven of his own and four with other artists he has worked with).
In 2018 Chris recorded "Live In London" at Cadogan Hall in Chelsea, UK. The album featured a string orchestra, rhythm section and special guest Mica Paris. The album was also filmed and can now be seen on Youtube.
In an illustrious career that stretches back over the last 25 years, Chris Standring has earned a reputation as one of the world's most virtuosic guitarists, yet whatever musical waters he has dived into, he has never quite managed to shake off the perception that he is a 'pop' jazz artist. Wonderful World, his 13th studio album, finds him at the very peak of his powers. With a set of sublime orchestral arrangements by Geoff Gascoyne recorded at Abbey Road studios in London, he manages to breathe fresh life into these magical, ageless great American songbook songs, somehow making them sound both old and new at the same time. Although you can hear echoes of George Benson, Grant Green and Pat Martino in his deceptively simple style, Chris Standring's mellifluous sound is unmistakable.
Simple Things, Chris Standring's 14th solo studio project iust released to the world May 20th, 2022. Chris Standring tours the USA and Europe annually.