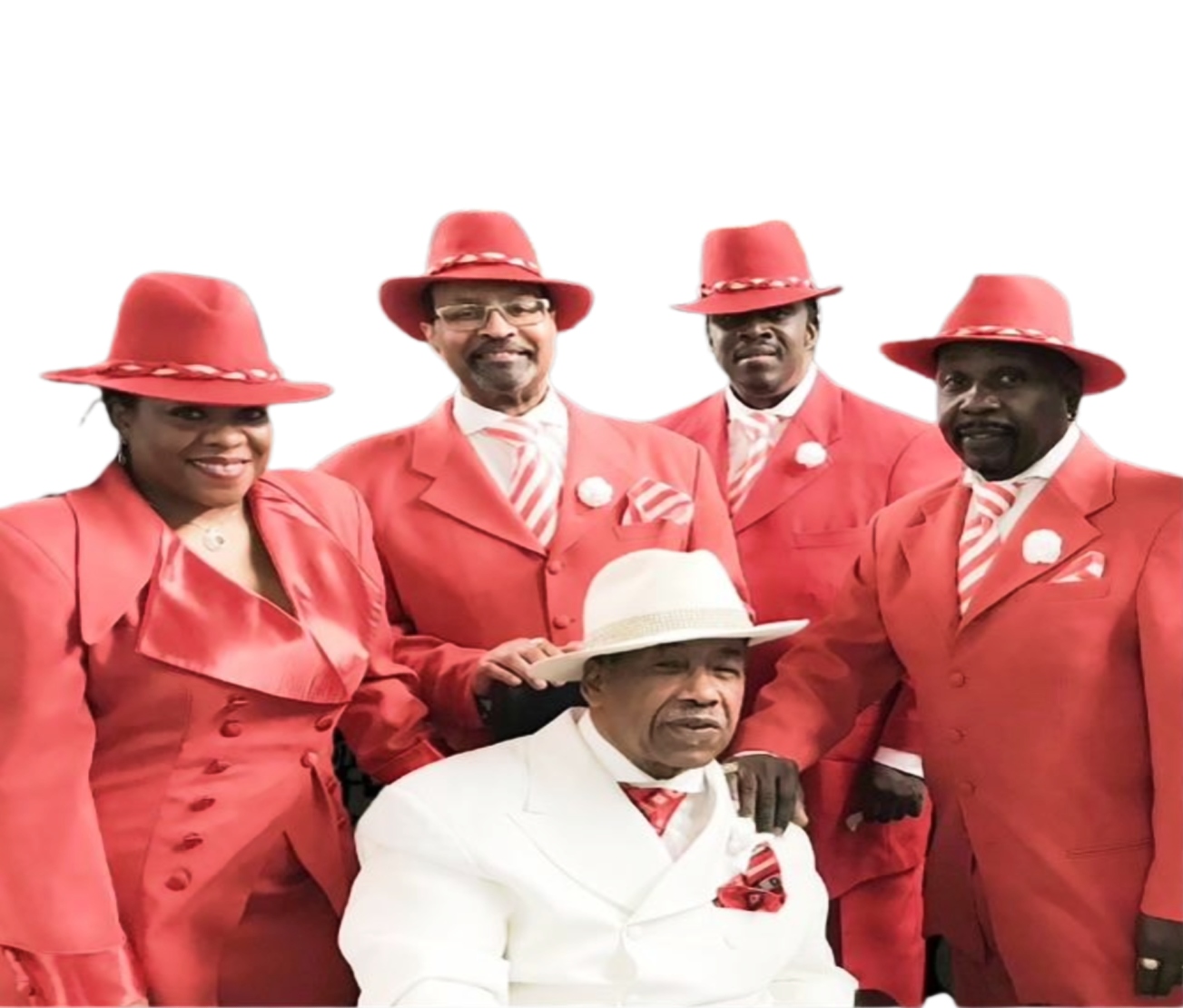 THE CHI-LITES FEAT. MARSHALL THOMPSON
July 29, 2022

Doors: 7:30 PM / Show: 8:00 PM

July 29, 2022

Doors: 9:45 PM / Show: 10:00 PM
It started in 1959 when Marshall Thompson formed a vocal group called the "Hi-Lights" in his hometown of Chicago with fellow members Eugene Record, Robert Lester and Creadel "Red" Jones. After releasing several singles on local labels, the group changed their name in 1964 to "Marshall & The Chi-Lites". By the time the group changed their name to The Chi-Lites in 1969 they were signed by Nat Tarnopol and Carl Davis to Brunswick Records, where they would soon become international superstars.
Between 1969 and 1974, The Chi-Lites scored eleven Top Ten singles on the Billboard R&B charts, with hits like "Have You Seen Her", "Give It Away", "(For God's Sake) Give More Power To The People", "Are You My Woman (Tell Me So)", "A Letter To Myself", "The Coldest Days of My Life", "Stoned Out Of My Mind", "Oh Girl" and thirty seven other Billboard charted singles throughout their career. During the 1970's The Chi-Lites were featured on television shows such as Soul Train, American Bandstand, The Midnight Special, Sammy and Company, the BBC's Top of the Pops and the very popular Flip Wilson Show, where they debuted their #1 pop smash "Oh Girl". All of The Chi-Lites' hits were written or co-written by lead singer Eugene Record, who would also become Brunswick's Vice President of A&R.
In 2000, BMI named "Oh Girl" by The Chi-Lites the 36th most popular song of the 20th century. That same year The Chi-Lites were inducted into the Rhythm & Blues Hall Of Fame followed by their induction into Vocal Groups Hall Of Fame in 2004. The Chi-Lites have also appeared on screen in the 1996 feature film "Original Gangsters" with Fred Williams, Jim Brown, Pam Grier and Richard Roundtree, as well as the 2003 docu/movie "Only The Strong Survive" by Miramax films.
Grammy-winning audio engineer Bruce Swedien insists that when he recorded Michael Jackson's vocals for the "Off The Wall" and "Thriller" albums, he used the same techniques he developed with The Chi-Lites in the early 1970s. In addition to being featured in many films, television shows and commercials, the recordings of The Chi-Lites have been sampled by artists such as Jay-Z, K. Michelle, American Idol winner Fantasia and Beyonce, who sampled The Chi-Lites to create the Grammy winning smash "Crazy In Love". In 2021, the Chi-Lites was honored with a star on the Hollywood Walk Of Fame.