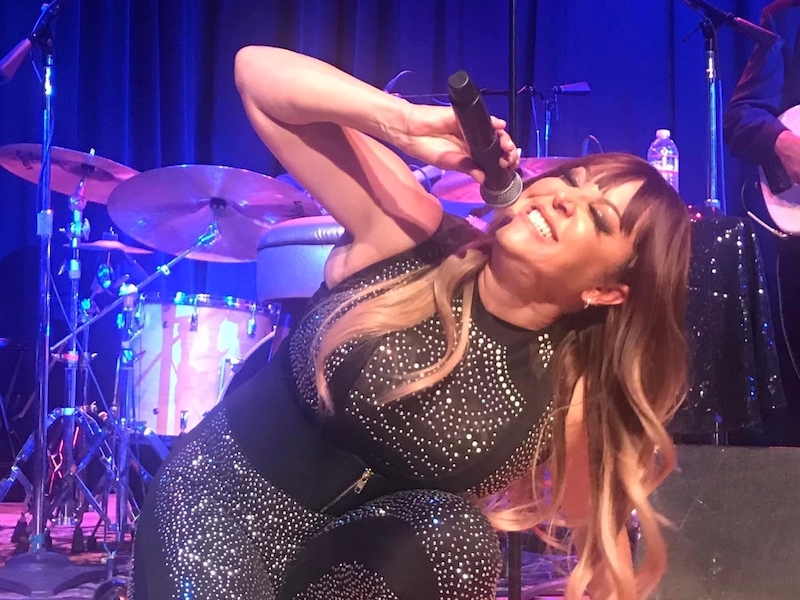 Sun June 25, 2023
A high energy show with powerhouse vocals
CARMEN JONES' ULTIMATE TRIBUTE TO TEENA MARIE
Doors: 6:30PM Show: 7:00PM
Oakland music fans, get ready for a concert event of a lifetime! On Sunday, June 25, 2023 at 7pm, Yoshi's will come alive with the electrifying sounds of Carmen Jones' Tribute to the legendary Teena Marie.
The night promises to be one for the history books as Carmen Jones takes the stage with her powerhouse band, infusing Teena Marie's iconic soulful hits with her own unique style and showcasing the continuing influence and relevancy of the R&B queen's songs.
From fan favorites like "Square Biz" and "Lovergirl" to lesser-known gems that showcase Marie's wonderful versatility and artistry, Carmen Jones will have everyone up and grooving to the sweet sounds of late 70s and 80s R&B.
With her high-energy live performance and undeniable stage presence, Carmen will leave you breathless and wanting more, proving that her tribute to Teena Marie is more than just a nod to a great artist-- it's an electrifying celebration of music that transcends generations, cultures and lifestyles.
Don't miss your chance to catch Carmen Jones live in concert at Yoshi's Oakland, June 25th! Get your tickets now, and we'll see you there!