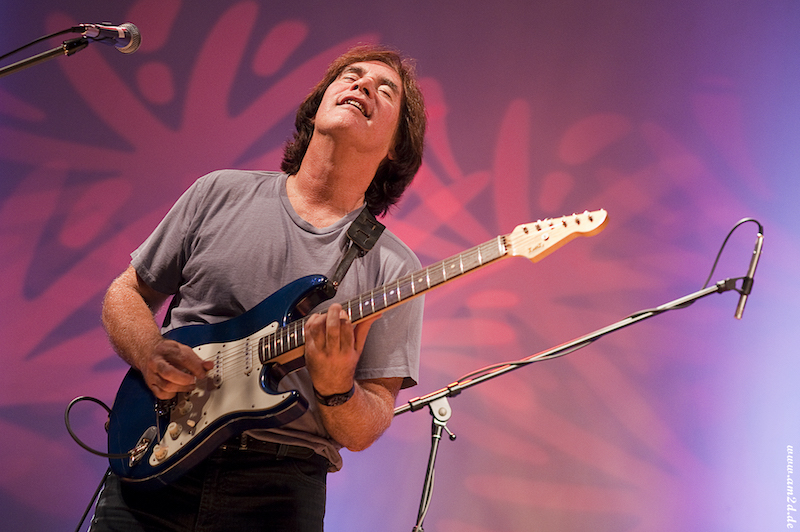 Wed September 8, 2021
One of the World's top 10 guitarists
CARL VERHEYEN
Doors: 7:30pm Show: 8:00pm
Los Angeles – Carl Verheyen, recognized as "One of the World's Top 10 Guitarists" by Guitar Magazine and "One of the Top 100 Guitarists of All Time" by Classic Rock Magazine, as well as 35 year member of the legendary band Supertramp, will bring his four-member Carl Verheyen Band on a Fall tour of Europe to support the release of his new album Sundial.
The Carl Verheyen Band's tour will be a rare chance for audiences to experience a powerful mix of blues, rock, jazz and even country from four world-class musicians in comparatively intimate venues. The Grammy-nominated Verheyen is joined by renowned bassist Dave Marotta, who has also performed with Phil Collins, Neil Diamond, Bruce Hornsby, Gino Vanelli, Manhattan Transfer, Kenny Loggins, and countless others. Marotta has also played bass on dozens of widely known movies and TV shows, ranging from American Idol to CSI. Drummer will be announced soon.
Verheyen's 50+ years of solo, band, and studio guitar work have progressed to where hardly a day goes by during which anyone with access to music, movies, or television doesn't hear him. As a first-call studio guitarist, Verheyen is the guitar behind some of the most popular TV shows (Seinfeld, Frazier, Cheers, Happy Days, LA Law, Married with Children, among others) and movies (Star Trek, The Usual Suspects, Ratatouille, The Negotiator, this year's Call of the Wild and hundreds more) of all time. In addition to his duties as Supertramp's guitarist, he has performed and recorded with a who's-who of music giants, ranging from the great BB King, to Joe Bonamassa, Cher, Brad Paisley, Christina Aguilera, The Bee Gees, and hundreds of others.
Verheyen provided one-on-one guitar lessons for John Fogerty, members of Maroon 5 and System of a Down and was a featured soloist at the Academy Awards, playing live to a TV audience of more than 67 million. For the past 35 years he's performed in arenas in the 20,000 seat range with Supertramp. He has released 16 of his own CDs, mixing band music with solo efforts such as his 2015 recording Alone, a solo acoustic improvisational release.
Carl will be playing a selection of original and non-original music from his 16 CD catalog. The emphasis is on blues, but country, rock, jazz, jam and even bluegrass styles creep into the setlist on any given night.
The CARL VERHEYEN BAND The Grand Design documentary is online: https://youtu.be/VEoa6hp5ES0
Carl Verheyen is a top instructor with residencies at Musicians Institute, University of Southern California and Los Angeles College of Music. His on-line music academy has hundreds of subscribers worldwide. He has been a columnist for Guitar Player Magazine, Guitar and Bass Magazine (both Germany and France) Guitar Techniques Magazine (UK) and Chitarre Magazine (Italy). and one of L.A.´s busiest studio guitarists