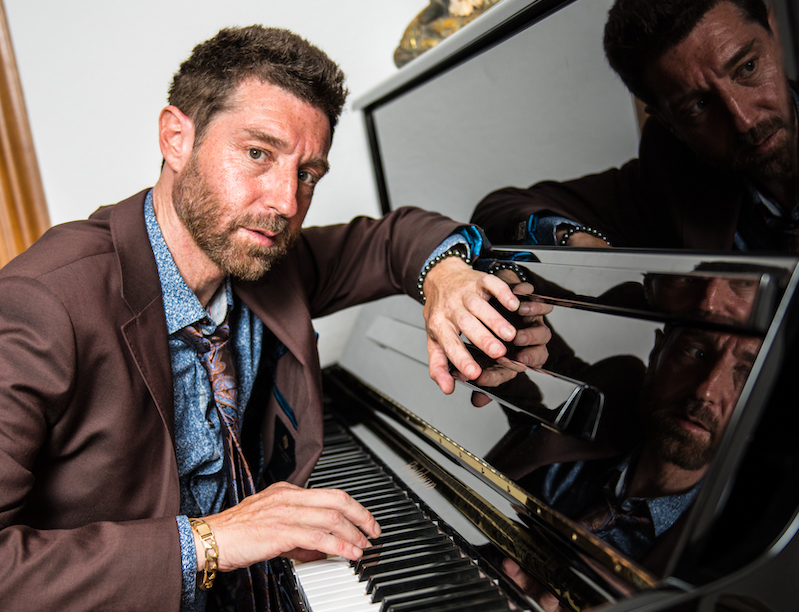 Tue November 15, 2022
Hard-swinging, hard-bop pianist
BENNY GREEN
Doors: 7:30 PM Show: 8:00 PM
my Father introduced me to this music. his name is Bert Green, he was born in pittsburgh, pennsylvania, in 1928. he played the tenor saxophone with all his heart, and while he consistently showed me throughout my precious time with him a selfless admiration for any cat who could really play the horn, his musical hero and prime inspiration was unquestionably Lester Willis Young, 'Prez'. recordings like the 1936 Count Basie small group session with 'shoe shine boy' and 'lady be good', his solos with the Basie orchestra in the late 1930's into the early '40's, and most of all the dreamworld realm of Prez's recordings with Billie Holiday, formed the core foundation for my Father as a tenor player. you could hear and feel it whenever he put that 1938 lacquer-barren selmer balanced-action tenor in his mouth. my Dad. pretty much my Father's last words to me years later as he was dying in his bed at home, were 'you're a beautiful cat'. that's what my Dad was; a beautiful cat.
he seemed to understand musical expression profoundly as a listener, be it Bartok or Slim and Slam, and as a player he swung and played the blues. he made no secret that he expected authenticity from me as a Jazz musician, as his 'son-of-the-righthand-man', which he explained to me is what my name, Benjamin, means.
he always wanted the very best for me. 'in our household, music comes before medicine', i clearly remember him telling me when i was around ten years old. he made sure i understood the importance of being able to read music. years later, in 1984 when i was 21 and on my first commercial recording session, i was thanking my Dad silently in my heart for what he'd shown me. i still thank him inside wherever i go to play or teach, he is right inside of me, more than ever before.
when i kept repeatedly coming back to the garage behind our house at the age of 8 or 9, to sit quietly with my dad as he sculpted and listened with an ear-to-ear grin to his Thelonious Monk, Charlie Parker and Ray Charles l.p.'s on his portable phonograph, he and i both realized that i was fast getting the 'bug'. once you have it, nothing can quite get inside you like the feeling of real Jazz, meaning that the improvisation truly swings and has some authentic blues feeling to it, as well as taking chances and spontaneously executing them with virtuosity. there is infinitely more to Jazz than i will ever begin to 'know', but i will and DO put my life on the line that with the removal of these essential vertebrae, calling something 'jazz' does NOT make it so.
one day, my dear Dad, with such a careful and caring tone which he maintained to me as a musician to the day he died, and honestly i still hear his voice inside me in each day of my life, told me 'if you're really interested in this music we've been listening to, you should understand that it's a black people's music. other people can play it and enjoy it; i do as you can see, but you need to know where it's coming from'.
Betty Carter is in all truthfulness, whether i remember it in each day or not, effectively my musical mother. Art Blakey, Ray Brown, Oscar Peterson, Milt Jackson and Freddie Hubbard all blessed my life by inviting me to participate in their music, included me on their recordings and live shows, and Art, Ray and Freddie even recorded my original tunes on their records. i have something to share today because i got to play with the hardest swinging bassist and drummer in the history of Jazz; i got to feel this!
i have always wanted to belong and be included and be a part of The Music, black-american music, Jazz. anyone who has ever gotten to know me or been in my home, knows exactly what i'm about. i love classic Blue Note quintet records, and the sound and feeling of a trumpet-saxophone front line like Lee Morgan and Hank Mobley or Kenny Dorham and Jackie McLean, is what i love, and it inspires the music i write. i am a Jazz Messenger, my life is dedicated to Jazz.