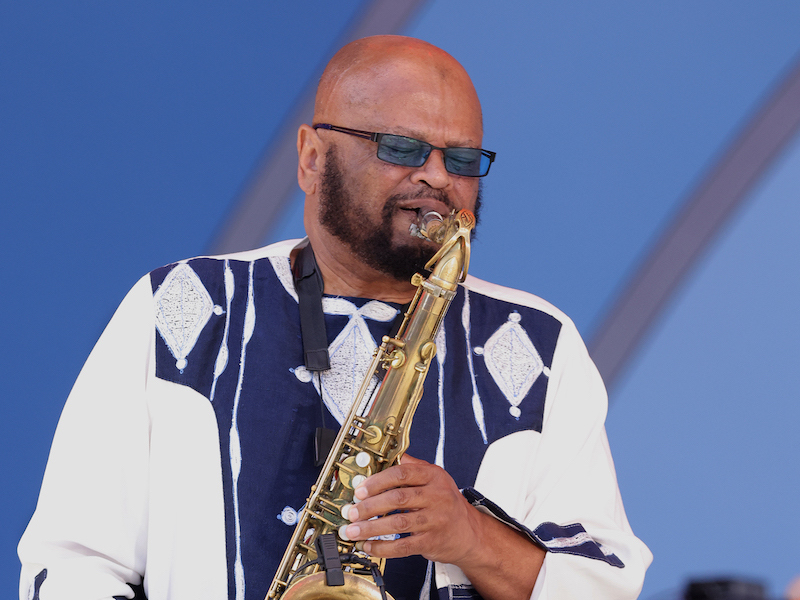 Tue February 28, 2023
Honed his craft among McCoy Tyner, Elvin Jones, and other jazz luminaries
AZAR LAWRENCE
Doors: 7:30PM Show: 8:00PM
AZAR LAWRENCE: Embarking upon his musical journey as a very young man, Azar Lawrence honed his craft among musicians who would be remembered as larger than life: Miles Davis, Elvin Jones, and John Coltrane to name a few. Lawrence composed, produced and performed with jazz luminary McCoy Tyner for over five priceless years and for three years with the late great Elvin Jones, two-thirds of the classic John Coltrane Quartet made an indelible mark on Lawrence's life and music, imbuing him with a spirituality that would last a life time.
While still a teenager, he began playing with legends and, at just 17, he played his first professional gigs abroad with Clark Terry and Muddy Waters. By age 21, Lawrence had worked with War, Ike & Tina Turner, and Charles Watts 103rd St Band. Lawrence would follow that playing for almost the next decade with two Coltrane alumni, drummer Elvin Jones and pianist McCoy Tyner. In 1974, Lawrence recorded with Miles Davis on Dark Magus: Live at Carnegie Hall, performed on Marvin Gaye's Here My Dear and saw his compositions recorded by Stanley Turrentine and Earth, Wind & Fire, among many others.
Currenty, The Azar Lawrence Experience performs Azar's original compositions with a few standards here and there! The Experience includes: Munyungo Jackson - percussion, Miguel Alvidrez - bass, Dale Williams - guitar, Lynne Fiddmont - vocals, Chris Lowery - Trumpet, Wes Lowery - Drums, Robert Turner - keys.
Photo by Craig T. Mathew/Mathew Imaging, courtesy of the Los Angeles Philharmonic Association
Social Media Photo Credit: @mathewimaging