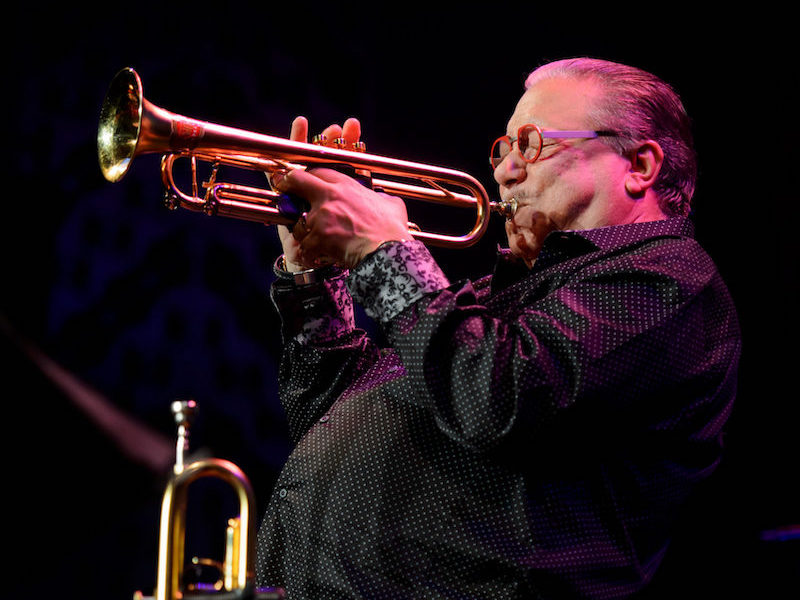 Legendary Latin jazz pioneer
ARTURO SANDOVAL
September 15, 2023

Doors: 7:30 PM / Show: 8:00 PM

September 15, 2023

Doors: 9:45 PM / Show: 10:00 PM

September 16, 2023

Doors: 7:00 PM / Show: 7:30 PM

September 16, 2023

Doors: 9:15 PM / Show: 9:30 PM

September 17, 2023

Doors: 6:30 PM / Show: 7:00 PM
A protégé of the legendary jazz master Dizzy Gillespie, Arturo Sandoval was born in Artemisa, a small town in the outskirts of Havana, Cuba, on November 6, 1949, just two years after Gillespie became the first musician to bring Latin influences into American Jazz. Sandoval began studying classical trumpet at the age of twelve, but it didn't take him long to catch the excitement of the jazz world. He has since evolved into one of the world's most acknowledged guardians of jazz trumpet and flugelhorn, as well as a renowned classical artist, pianist and composer.
He is one of the most dynamic and vivacious live performers of our time, and has been seen by millions at the Oscars, at the Grammy Awards, and the Billboard Awards.
---
You may also enjoy these amazing upcoming shows!
Thu Sep 21: Lucia Micarelli & Leo Amuedo
Sun Oct 1: Monty Alexander
Fri Oct 6: Kurt Elling & Charlie Hunter