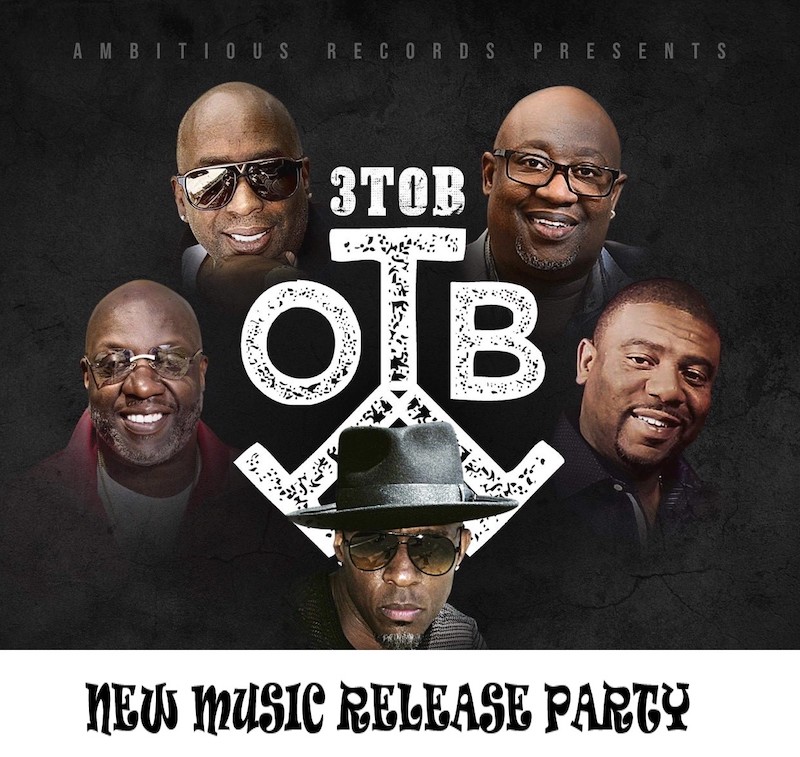 Mon December 26, 2022
Elijah Baker, Jubu Smith, Carl Wheeler, Antron Haile & Amar Khalil
3TOB HOLIDAY RELEASE PARTY
Doors: 7:30PM Show: 8:00PM
Join us for Bay Area's most anticipated new music release party & debut of 3TOB, the original Tony, Toni, Ton'e Band of seasoned musicians feat: Elijah Baker, Jubu Smith, Carl Wheeler, Amar Khalil and Antron Haile, performing original music from their new CD "TRADING PLACES" written and produced by Oakland's native sons of gospel, funk & soul.
Presented by Elijah Baker, Ambitious Records, 3TOB Music & Entertainment, and Mark Elliott of The A-List Musiq Circle- Your Bay Area's Who's Who Entertainment Network.
3TOB was a part of Tony! Toni! Toné! an American soul/R&B group from Oakland, California, popular during the late 1980s and early to mid-1990s. During the band's heyday, the album spawned several #1 R&B hits with "It Never Rains (In Southern California)", "Feels Good", "The Blues", and "Whatever You Want" all topping the R&B charts. "Feels Good" was the group's first single to breach the Top 10 of the Billboard Hot 100 and went gold. Tony! Toni! Toné! disbanded after the release of their fourth album House of Music (1996), which critics cite as their best work.
Today the group consists of Elijah Baker, Jubu Smith, Carl Wheeler, Amar Khalil (a lead singer), and Antron Haile. There is new music, and the band members are back with two brand new singles "Show and Prove", "Golden Time of Day" featuring Dave Hollister, "This Christmas", "Trading Places" and "Never Give You Up"! It is the same band and with its rich original sound. However, the fans of Tony Toni Tone need to hear the real story of why the group disbanded. There is a documentary on YouTube that can provide those answers called Loyalty No Royalty The Breakup of Tony Toni Tone. The story will be told across many platforms, radio, film, and television
The group looks forward to giving back to the fans and getting back to their first love which is making and producing good authentic music. Trading Places and Never Give You up can be downloaded from all music digital outlets. We will see you on a stage this holiday season